As well as a feast of creativity happening on stage this week, as we open our EP Production The Wizard of Oz, audience members should also keep their eyes open for the innovation being operated backstage and in the tech box 🔥🎤🌈✨.
Alongside the 60+ performers in the show, we also have a dedicated and talented group of designers and technicians operating pyrotechnics, digital and interactive projections, sound and mics.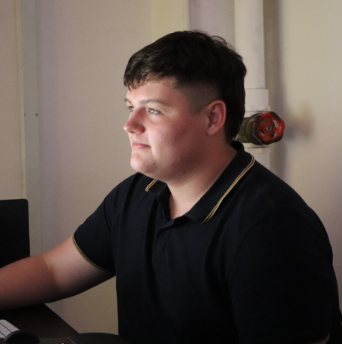 The Wizard of Oz lighting design is being operated by A Level Drama and Theatre Studies student Jamie Downie. A key member of the tech team, Jamie makes sure that the lights are cued on time, illuminate our performers and reflect the location, mood and atmosphere of the scene.
Recently, Jamie's lighting design skills have been seen in the A Level Drama adaptation of Medea. His naturalistic lighting design was crafted to sympathetically reflect the mood of the tragic piece. As a design route student, Jamie is able to complete the A Level as a designer and not a performer. Following in the success of recent Drama and Theatre students who have taken the design route, including Rhianne who attained an A grade for her state-of-the-art binaural sound design.
The Wizard of Oz is a whole different ball game. The show demands a colourful array of flashes and swirls to create the magical world of Oz. Audiences will see our bespoke Wizard of Oz gobo as they enter the Main Hall for our performances.
After taking a gap year, Jamie is considering pursuing a career in lighting design and we hope to see his lighting designs on a stage again soon.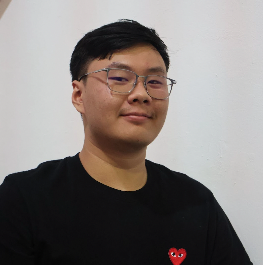 Student involvement offstage is a tradition in our KLASS productions and alongside Jamie is our sound technician Austin. Austin is a seasoned creative team member; having been in many school productions over the years - having first worked on Beauty and The Beast back in 2017! He appeared on our blog in December 2019 when in Year 9 he was working on the sound for our Shakespeare Double Bill. Austin says he loves coming back each year for the buzz of the show and seeing how the production is realised after all those rehearsals.
Innovation and student involvement is a constant thread running through the work of our Drama team and we were delighted their work was recognised this year when they were shortlisted for the Innovation and Creativity in Learning Award in this year's International School Awards. You can find out more about the range of opportunities they provide our students here.
Tickets for the Wizard of Oz are on sale and selling fast on KLASSOPS. Please note, no paper tickets will be issued. Your tickets will be held at the box office and available before the show. We recommend you arrive with plenty of time to collect your tickets.
See you there! 🌈👠