We are delighted to hear that Sophie Lei (Year 11) has come first runner up in the Key Stage 4 section of the COBIS (Council of British International Schools) Art competition. Run in partnership with Arts University Bournemouth (AUB), students were invited to produce a piece of art based on the theme, 'Who am I?'. The competition received close to 670 entries from students in 140 COBIS schools worldwide so Sophie's success is a great achievement. Congratulations Sophie!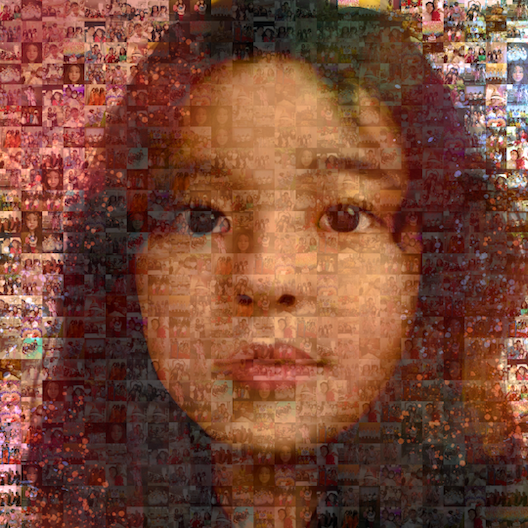 Of Sophie's work the Judges' commented, "Quite a complex and evocative digital image using a mosaic style and comprised of many separate photo images, the piece is then overlaid with an enigmatic selfportrait. It is the complexity and recognition of this skills challenge that won the judges over. The delicate additions of paint effects and soft tones combined with the digital elements allow the image to work as a striking and sensitive self-portrait."
When we asked Sophie about her work she revealed, "I had initially joined the contest for fun, as it had the same theme as the poetry contest I joined under the same organisation (COBIS). I drew the artwork as an accompaniment to it. I was incredibly overjoyed when I received the news from Mr Jackson that my artwork was 1st runner up".
Sophie was selected as one of the school's entrants in the COBIS Poetry competition which you may have read about in our Secondary Principal's blog earlier this month. We've reproduced Sophie's peom for you below and you can read the other entries here.
Congratulations again Sophie - you are a talented artist and poet!
Who Am I
A naked canvas
Laid blank and bare,
All prepped and ready,
For the start of a journey
Monochromatic, at the onset,

Colour is added by strokes, splashes, blotches,
With each encounter, each experience,

Some gentle and brief,
Others harsher and bolder.

Different hues, creating an iridescent palette,
Mixed and blended, luminous colours,
Changing when seen from different angles,
Denoting a different time and event.
Who am I? I am the canvas,

Each person I meet contributing different tones and tints,

Embellishing and beautifying the artwork of my life,
Creating a masterpiece unique and special.

When complete,
It will join the rest of its kind,
Lined up and exhibited
In a gallery full of colour