This week the winners of the 2023 FOBISIA Monologue Challenge were announced and once again KLASS take home a prize!
Now in its third year, since first organised by EP's Drama Department during lockdown, the FOBISIA Monologue Challenge invites schools and students from across Asia to submit solo performances for judging. This year's challenge brought a new twist to proceedings by including both a performing and a playwriting competition. The theme was 'Modernising Shakspeare' and students were invited to devise new versions of Shakespeare's classic monologues for a modern audience.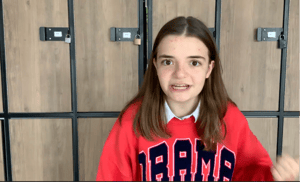 Our first finalist in the playwriting category was Priya in Year 10 who rewrote a monologue inspired by Kate's monologue from Taming of the Shrew, which took verbatim from TikTok accounts of 'Trad Wives'. Maria, also in Year 10, was shortlisted for her adaptation of Titania's monologue from A Midsummer Night's Dream, which drew on earthy, environmental themes to update it for a modern audience. Both were highly commended by the judges.
I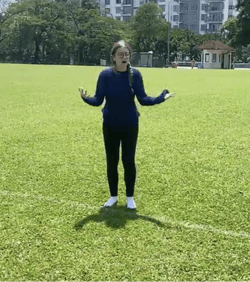 n the performing category, Erin in Year 10 also adapted Titania's monologue, this time in a blistering performance filmed on the EP front field. Also in Year 10, Trillian gave a compelling direct address performance as Helena from A Midsummer Night's Dream berating her friend using modern jargon.
We're delighted to announce that Trillian was the overall winner in the Age 11-14 Performing Category! Congratulations Trillian! Brava! And well done to all the entries. We are very proud of you.
If you would like to see Trillian's entry and see snippets of the others click the link below