It has been an exciting week for the EP Drama Department as we have welcomed live audiences back onto campus for the first time since before the pandemic. In this week's Secondary Blog, our Head of Creative and Expressive Arts and Associate Vice Principal, Holly Sullivan, celebrates these events and the students involved.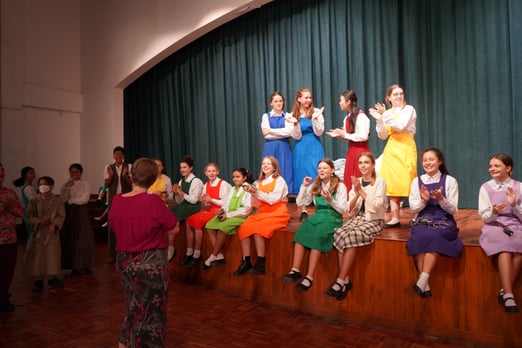 "First up, at long last, we were able to share our production of Daisy Pulls It Off with the school community. Despite the trials and tribulations of staging a show against the backdrop of Covid restrictions, we were so very proud of the final result. It was a pleasure to see our wonderful cast share their performance with a very appreciative audience. One parent commented 'I really enjoyed watching the show and am amazed at what you achieved in such difficult circumstances. Such creativity and humour - just what we all needed!' Congratulations to all involved. Our thanks to our wonderful PTA for providing the refreshments - another central part of the team around a show back on campus to support.

Those of you lucky enough to get your hands on a ticket for the Diamond Gala Ball next month will be treated to a snippet of the show. Jolly hockey sticks!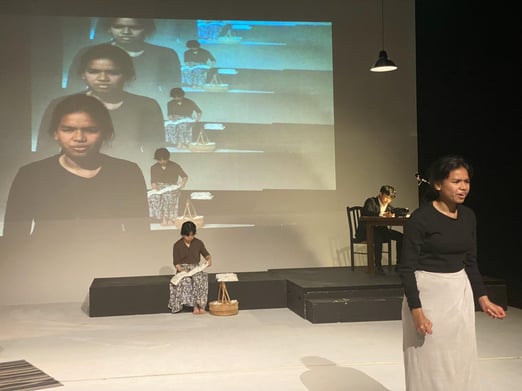 Also this week Year 12 Drama and Theatre Studies A Level students were examined in performances shared with families and friends. Two groups took to the stage to perform their own unique adaptations of the Greek tragedy Medea. Updated for a modern audience, and using sophisticated 'live cinema' techniques, the students breathed life into this ancient play. Our actors each gave a studied and electrifying performance. In a first for the Drama Department, we had two students taking the design route in support of the performance. Jamie created a hauntingly beautiful lighting design for his group which shifted in mood and atmosphere as the play built to its climax. Hani designed and realised a sophisticated set for her group's performance, which reflected the personality of each of the characters. Ms Watkinson and I are extremely proud of their creativity, professionalism and stylish use of technology. Bravo!"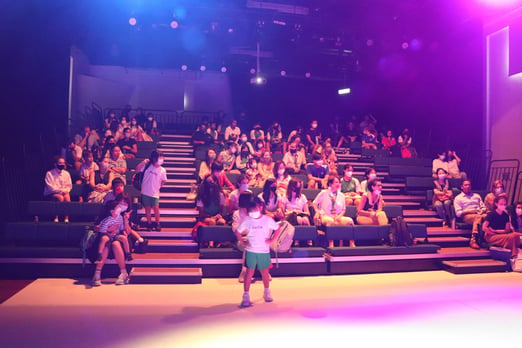 Bravo indeed - I am sure you will all join me in a virtual round of applause for our incredible Drama students and performers. A huge thank you to Ms Sullivan, Ms Watkinson and the Drama and production teams who made these moments possible.
Wishing you all a wonderful weekend,
Maria Osowiecki
Secondary Principal
Editors Note: We'll be posting pictures from the drama events onto our Flickr album very soon - keep checking back on our social media to receive the links.