In line with our Giving theme, KLASSics met with member of the Alice Smith School Foundation Board and featured alumna, YAM Tengku Datin Paduka Setia Zatashah binti Sultan Sharafuddin Idris Shah.
We were waiting in anticipation as Tengku Zatashah had earlier posted on Instagram how excited she was about coming back to school after all these years. Walking in to our Primary Campus, donning a soft blue kebaya with her cheerful smile and kind voice, no one would have guessed that behind her small stature is a successful entrepreneur that balances a crown on her head while fulfilling her social obligations and relentlessly contributing all her other free time to advocacy and community work.
Welcome back to school! This visit must brought back a lot of memories that you had here.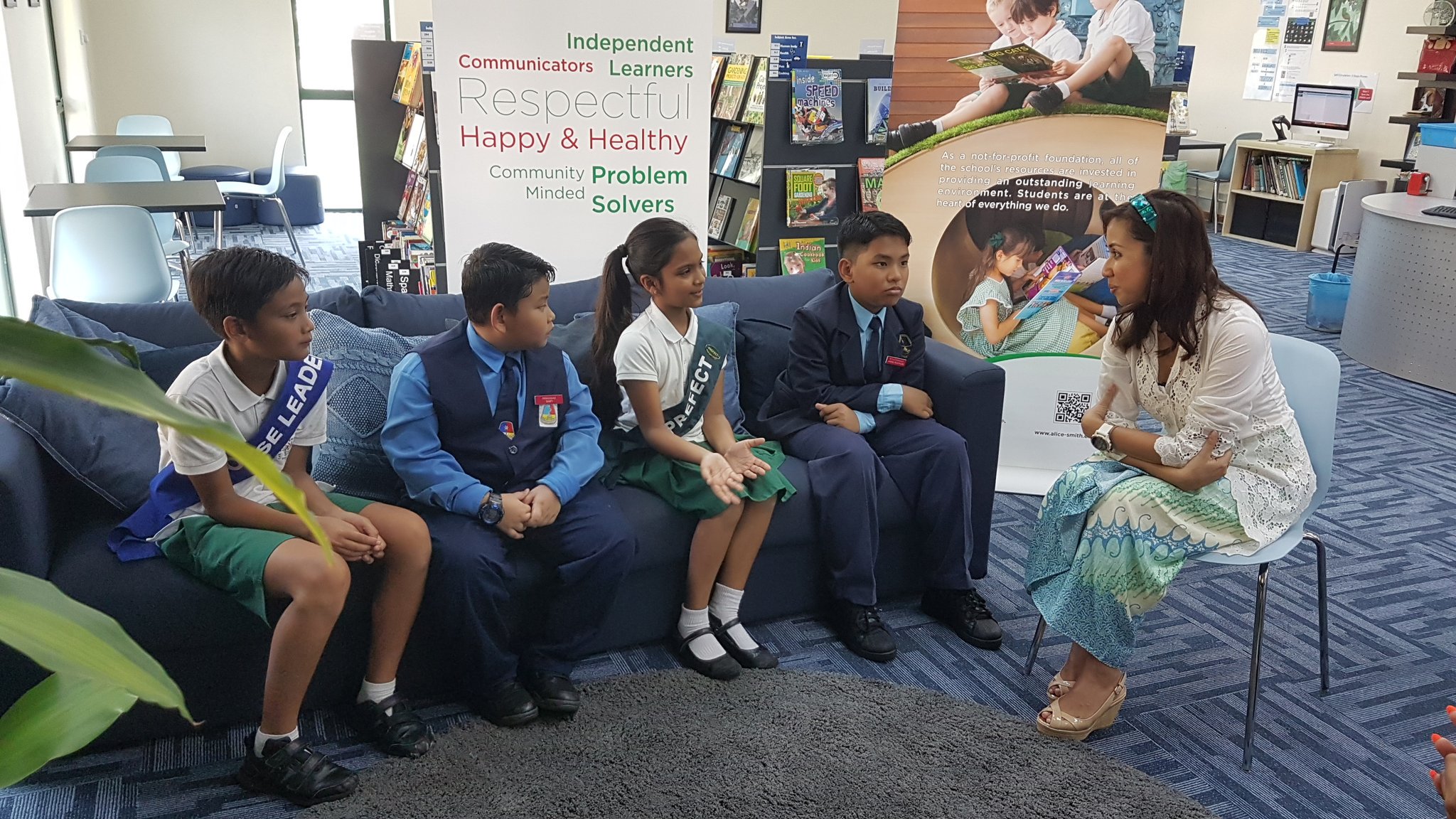 I was at Alice Smith School from nursery until aged 10 and I have happy memories of my time. I was very shy at that young age, and I remember having private classes with Mrs Lee our headmistress in order to prep for my 10+ Common Entrance Exam to the UK. I remember playing rounders (now the kids tell me they call it touch ball) after school because they felt I was rather isolated and alone. I remember my classmates and could not believe meeting up with Genevieve Sambhi, my dear friend, after all these years. I think I was one of the first to leave for the UK and I recall my classmates all writing letters to me like a pen pal when I moved to London. That was really special and heartwarming.
Your work in women empowerment as well as charitable organisations has been much admired. How did it all start?
I have been doing charity all my life since I was 10 years old; I was a volunteer with the British Red Cross and Cheshire Homes Oxford when I was 10.
I became school prefect after organising a school fashion show for charity and raised £300 for British Red Cross and Cleft Palate Association. In 2003-2010 I was National Youth Ambassador for Malaysian Red Crescent Society when I moved back to KL, and did lots of fundraising as well as youth humanitarian projects, talks and mangrove tree planting. Community work has always been something I have always gotten involved with. I have given lots of motivational university talks too for the students, to inspire them and help them in their career.
Dedication to generosity is strongly in you, who is your inspiration?
I was not inspired by anyone to do this, rather when I was at school it was something all of us did as classmates. But the older we get and the more hardships we see, the more I say to myself I can't sit on my laurels and do nothing about it. If I can make that one difference, or help out at NGOs then why not.
We all have this capacity to make the world a better place. And something I tell the students, don't just sit and complain or rant about it on your social media.
Do something about it. Even if it's a small step it is still something towards positive change.
We heard a lot about your passion for projects with children and youth as well the supportive work you do at the Alliance Francaise de Kuala Lumpur. Could you share more about it?
I am currently Royal Patron for Make-A-Wish Malaysia, a charity that grants wishes to children with critical illnesses to enrich the human experience with hope, strength and transformation. We have granted 509 wishes over the years and I have had the pleasure to be a Wish granter for many of our sick kids.
I am President of Alliance Francaise de Kuala Lumpur and our role is to promote the French language and French culture in Malaysia. Due to my francophone ties and work in promoting France, I was awarded Chevalier de Legion d'honneur by France in 2017.
I am also on the Board of Trustees of Selangor Youth Community (SAY) which aims to empower youth and provide an avenue to connect Selangor youth to development opportunities; and also the Board of Trustees to Yayasan Raja Muda Selangor (YRMS) who provide scholarships and funding for youth in Malaysia to build their talent and training, specifically those who are not academically inclined. I am also on the Board of Trustees to Yayasan Food Bank Malaysia, which is now spreading #zerofoodwastage nationwide under the purview of the government.
Looks like 2019 is shaping up to be another exciting and busy year for you!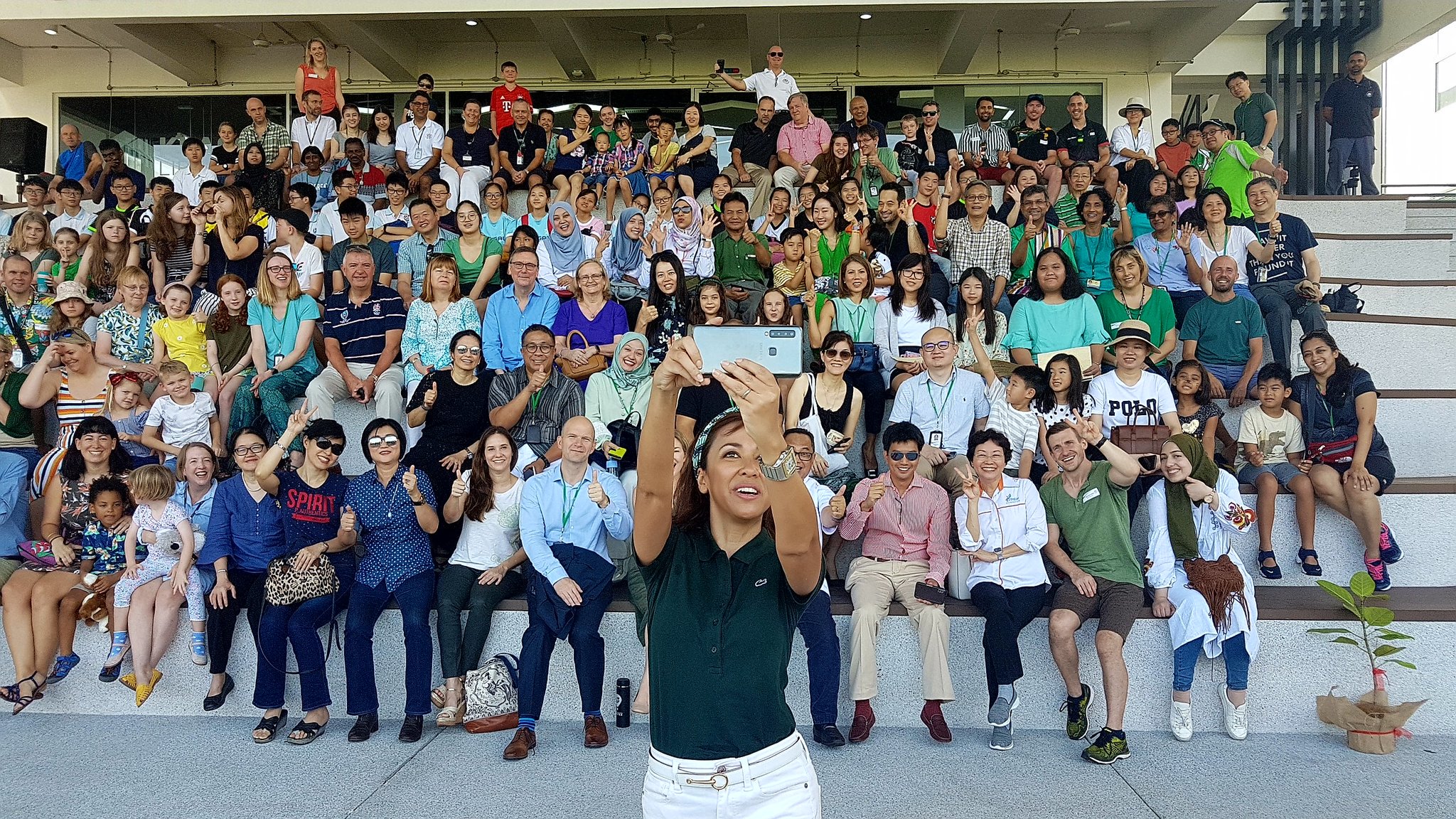 I am founder and advocate of my campaign #zerofoodwastage, an initiative I created in 2016 to save surplus food and to channel it to those in need via Kechara Soup Kitchen. I realised when we throw away 230,000 tonnes of food during Ramadan, I thought that this was totally unacceptable.
I saw that France had already legislated to save surplus food at the supermarkets. So I wrote to the major hotel groups and supermarkets and since inception, we have saved 721 tonnes of food and it has benefited 22,000 people from the homeless to urban poor families, to the elderly folks home as well as disabled children.
I am also founder and advocate for my campaign #sayno2plastic which I initiated in 2016 to fight against plastic pollution. Malaysia is the 8th world's worst plastic polluter and my social media campaign has seen success with much lobbying to authorities, as well as impacting change amongst the public. I have conducted many beach cleanups, dive cleanups, coral replanting and conservation projects. I am also Sharksavers Malaysia ambassador to stop shark finning and #ImFINishedwithFINS campaign. Since 2018 I have collected (with volunteers) over 455kg of trash, mainly plastics.
Last year, I was appointed Ikon Wanita in 2018 as Woman Icon for Women Empowerment Year by the government, because of my various talks on women empowerment and leadership. I continue this year in my role to push the agenda forward on women empowerment. I am also #StandTogether Ambassador since 2018 to promote National Kindness Week as part of our efforts to curb bullying at schools and instead promote kindness. And beyond this campaign, I do talks at universities on #saynommore2bullying. Last year I visited two schools and this year another 2 schools to promote this campaign amongst our children.
You are a Board Member for The Alice Smith School Foundation. Do you see great potential for the Foundation?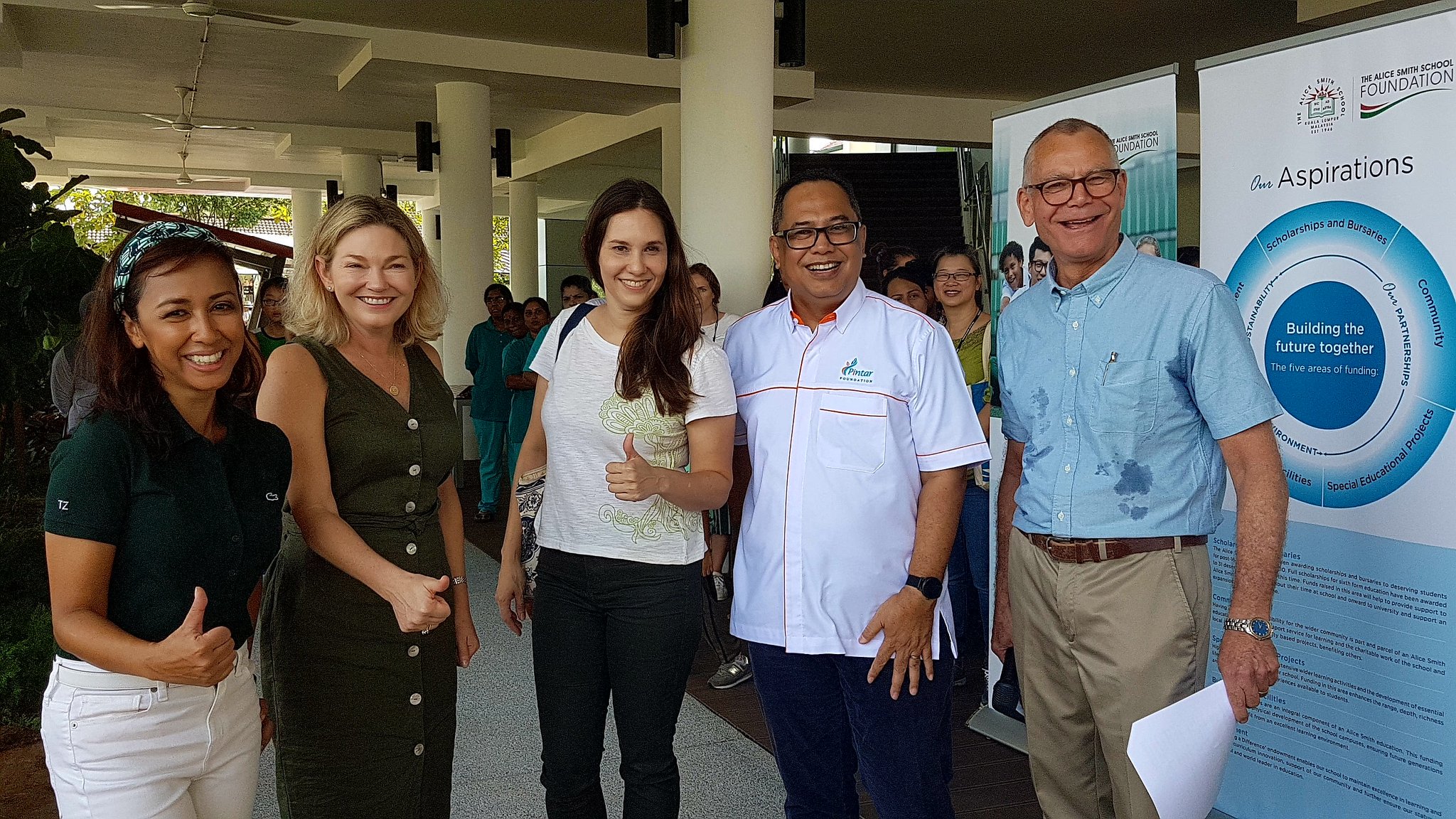 I like the community work that Alice Smith School does, and I think with my involvement I am aware of many charities and NGOs, and areas of need that would require assistance. My motivation is to be able to link up those that might not necessarily be able to get the attention for funding and manpower, and that I can broaden and widen the outreach of the Alice Smith School Foundation as a facilitator.
For example I would like to see more work for the rural community in Sabah and Sarawak and I have important contacts in East Malaysia. If I can link up Alice Smith School Foundation to my contacts in Sabah and Sarawak we could see some amazing projects take-off that can really help the poor rural folks, such as building schools and better facilities for them, get our students to go over and teach English too. Only recently I linked up our OKU SAY Entrepreneur with Alliance Francaise de Kuala Lumpur, so that he is able to sell his bread to our café.
If I can help someone in a small way and link them up for success, then I am happy. So much can be done!
We have been very lucky to recently welcome Tengku Zatashah to our secondary school campus for the launch of the #BeRemarkable campaign at our Eco-Community day. You can read more about our activities here, watch our latest video on 'The Green Thumb Project' or follow us on twitter.
Adapted from an original article in the KLASSics Chronicle, May 2019. You can read the full edition here.