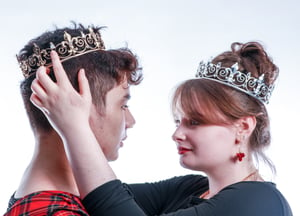 The 2019 Drama production is a Shakespeare Double Bill of The Tempest, performed by our younger students years seven to nine, and Macbeth by our older students in years 10 to 13.
Taking one of the lead roles is India Kolb. India is the current recipient of our Talent Bursary in Creative and Expressive Arts and has recently received the 'Top in Country' award from Cambridge Assessment International Education (CAIE) for achieving the highest mark in Malaysia for her (I)GCSE Drama examination last summer.
Ahead of the first night we caught up with India about her role and studying Drama at Alice Smith School.
Be prepared to laugh, cry and be terrified
Who do you play and how do you feel about your character?
The infamous Scottish play, is a legendary production and, in my opinion, Lady Macbeth is one of Shakespeare's most complex female characters. This is a dream role for any actress and I'm delighted that I've had the opportunity to play the role.
What was the first performance you were in at Alice Smith School?
Having done (I)GCSE drama and now A level drama, I've had the opportunity to perform in dozens of skits, productions and performances, both inside and outside of school within other performance groups. This is the first full scale production that I've been able to be a part of and I'm really honoured to have walked straight into the part of Lady Macbeth.
Where do you hope to take your passion for Drama?
I took drama (I)GCSE, where I received the highest mark in Malaysia, and I am now taking Drama A Level. Of course the dream is to work as an actor, hopefully someday with the National Theatre or the Royal Shakespeare Company. After school I would be delighted to attend drama school such as the Royal Central School of Speech and Drama or study set design at Central St Martins, but of course I really want to get into RADA and that is the main goal! I hope that I have the opportunity to work within the creative industry, and any form of theatre would be fantastic!
How are rehearsals going? What is your favourite thing about being part of the production?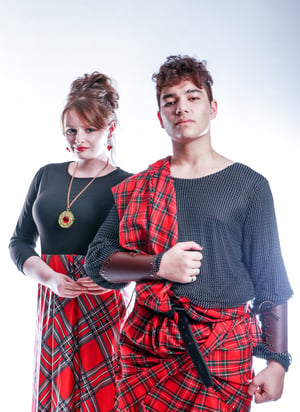 Rehearsals are my favourite part of the week, the two hours that I get to work with the Macbeth Company is just so fun. Definitely my favourite part of the production is how close I've gotten with people and without a doubt some of them are now my best friends. The intensity and our love of drama has made it super easy to bond with people.
What do you think the audience should expect when coming to see Macbeth? Why should they come?
Our production of 'The Scottish Play' is going to be absolutely fantastic, with great acting, tech and set design. Be prepared to laugh, cry and be terrified. The set design really pushes the boundaries and creates a visual masterpiece and by closely following Shakespeare's original text, it is not only accessible to a modern audience, but thrilling and artfully done!
You can see India and the rest of our company perform Macbeth and The Tempest on the 10th and 11th December at 6pm. Tickets are available from the school.

A Shakespeare Double Bill; two tales of revenge, magic and power…

On an isolated island Prospero waits, robbed of his position, power and wealth, he plots revenge for his brother's betrayal. He bends nature to his will to regain what was taken.

Returning home from battle, the victorious Macbeth meets three witches on the heath. Driven by their disturbing prophecies, he sets out on the path to murder.