As we begin our new school year together, we would like to celebrate the success of our KLASS 2022-23 (I)GCSE and A Level students who recently received their final results.
Please join us in congratulating our current Year 12 students, who received their (I)GCSE results last week. We are incredibly proud of their achievements and how they navigated their two-year programme of study, building resilience and supporting each other's learning journey. Our students achieved over 77% A*-A (9-7), 89% A*-B (9-6) and over 94% A*-C (9-5). They have now begun their A Level programmes of study and it has been wonderful to see them approach their first week of lessons with enthusiasm and energy.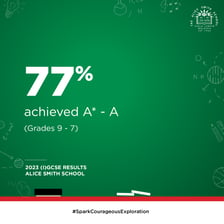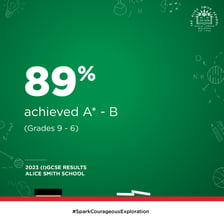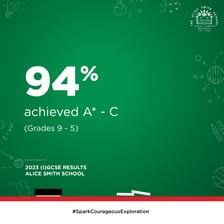 For our graduating class of 2023, we are delighted to share with you that our students were overwhelmingly successful in securing their pathways of choice as a result of their A Level results. 82% of students securing university places in the UK did so at their first choice university; 88% of students securing places globally also secured their first choice university as far afield as Tokyo and Canada.
With a truly international cohort, half our students are on their way to the UK, with 10% of students enrolling in Imperial. The remaining students are attending over 25 different Universities such as Oxford, LSE, St Andrews, Edinburgh, Glasgow, Manchester, Belfast, Exeter, Galway, Bath, SOAS, Reading and UCL, as well as specialist institutions like the The Royal Welsh College of Music and Drama. Canada and The USA will be welcoming 20% of our graduates this year at outstanding institutions such as UBC, Toronto, Yale, UPenn and Brown as well as specialist institutions like Emily Carr University of Art and Design. Globally 13% of students have opted for Business related degrees and 8% have enrolled on Medical degrees. The remainder of our students will be studying a diverse range of degrees from Data Science and AI to Fine Arts.
We wish our graduating class of 2023 joy and purpose as they go out to inspire a better world; we wish all our KLASS students and families a year of courageous exploration ahead.
Wishing you a wonderful weekend!

Maria Osowiecki
Principal - Secondary Campus