Following last week's deep dive into the world of Drama at KLASS, including the team's recent shortlisting in this year's International School Awards, we shift our focus this week to our PE and Sport Department. Our Director of Sport, Danny Hodnett, has pulled together a snapshot of the diverse and rich programme in place for our students this year, including some event highlights that have already taken place. Prepare to be exhausted by the sheer amount of sporting choice on offer!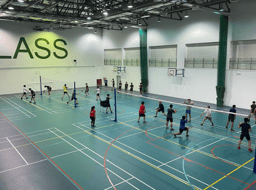 In what has been an outstanding start to the school term, the PE and Sports team have welcomed back a full and diverse sport programme. Whilst the break from sport during Covid was frustrating, it has allowed us a chance to revisit our school values and philosophy of 'Sport for All.'
Our aim this year is to provide a breadth of opportunity to all in our community, ensuring that we cater for the diverse needs of students. This has resulted in the emergence of a host of new sport and physical recreation ECAs. Some of these include table tennis, spinning, dance, yoga, strength and conditioning and parkour.
The growth in the breadth of our programme has led to the following:
- Over 30 different sports or physical activities on offer
- Over 70 different sports or physical activity based ECAs on offer each week
- 586 students actively involved in a sport or physical activity based ECA - 79% of students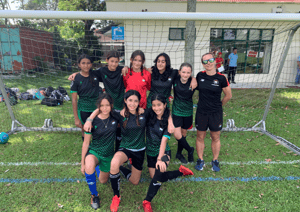 Building on this, Warren Newbery, our Head of Sport, has been working hard to deliver our promise that any student who is committed to attending a sport based ECA will have the opportunity to represent the school in a fixture. Since the start of the year we have had over 30 fixtures involving hundreds of students. Friendly games have been played between a number of schools across KL in football and basketball as well as us hosting a touring Singaporean touch side. In this game our young side put on an incredible performance, narrowly losing to a much older and more experienced side.
Saturday 24th September also saw our boys and girls football sides compete in the AIMS football qualifying round. Sides coached by a range of teacher coaches performed admirably and will have further opportunities in the next round of tournaments.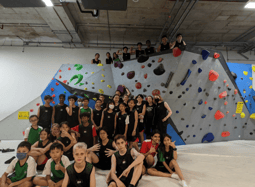 We also had the privilege of entering 35 students into the Camp 5 climbing competition on Friday 23rd September. The side, led by Francesco Corbetta went on to win the overall competition by over 4,500 points!
As we move forward, we look forward to a range of sporting opportunities starting with the AIMS cross country, led by Mark Williams, on Saturday 1st October. We wish all of our 100 strong KLASS contingent an enjoyable experience. Part of the reemergence of sport will see KLASS return to AIMS (Association of International Schools in Malaysia), FOBISIA (Federation of British International Schools in Asia) and SEASAC (South East Asia Schools Athletic Conference) competitions this year.
Each of these events allows Alice Smith to travel to and host international competitions, providing our students with incredible experience and lifelong memories. These have been sorely missed over the past few years and we are excited to travel to the U15 FOBISIA, held at Pattana Sports Resort.
Lunchtime sport has also seen an uplift this year, with daily offerings of football, basketball, volleyball and badminton available to all students. Investment has been made to provide equipment that will allow students to partake in active leisure time outside of their structured lessons and ECAs. This has been well received with over 100 students utilising this opportunity to connect with friends in a healthy and safe environment.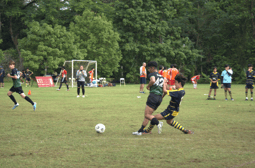 Finally, our community. We are thrilled to be able to bring sport back into the community both in and outside of school. Over the past few weeks we have partnered with a number of outside sports providers. These partners have committed to weekend provision for Alice Smith students at both the EP and JB campuses. For more information, please see our community partners letter.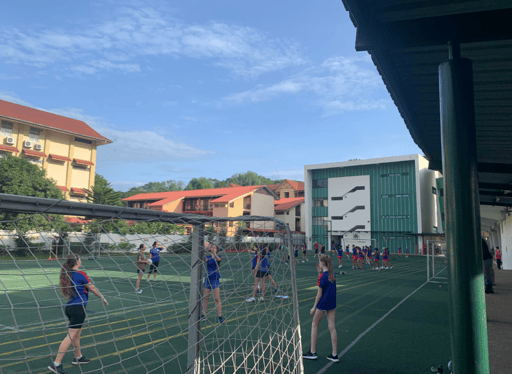 With so much happening already this year, we are excited with what the year ahead may hold for our sporting community.
A huge thank you to Danny and all those members of staff involved in supporting our Sport programme at EP and to all the parents who make it possible by cheering from the sides, acting as the 'mum and dad taxi service' and providing the support and encouragement that empowers your children to be courageous.
Wishing you a wonderful weekend,
Maria Osowiecki
Secondary Principal