In this week's Secondary Blog, our two Senior Humanities Prefects, Zi Xuan Lee and Bhargav Ghantala, describe the events and rationale behind our recent Humanities Week. Both are passionate in championing the importance of studying the Humanities.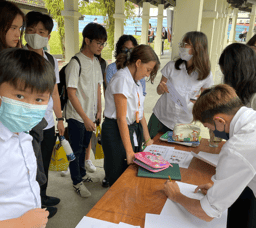 This year's Humanities Week was a great success; we saw students from every year group show their passion for the Humanities and really delve into what makes these subjects great. We made sure that as many students and teachers could participate in the week by creating daily starter activities for each subject.
The week commenced with a Business and Economics Day, where people could participate in such break and lunchtime activities as 'split or steal' and 'match the entrepreneur to the company.'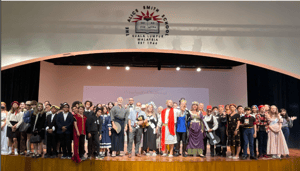 On Tuesday, Geography Day, we had a great lunchtime activity of map drawing, where students drew maps of the school to see how well they knew it. On Wednesday's History Day, we had the Humanities Dress-Up Day, where we saw many students and teachers coming to school in costumes depicting many historical and iconic figures. During the first ever Principal's Challenge, everyone had the opportunity to show off their great costumes and knowledge of their characters. Congratulations to our winners: Emmett, Serena and Manahil! Finally, on Thursday, we had our Psychology and Sociology Day, during which there was a lunchtime show about the Stanford Prison Experiment, from which students were able to consider their moral and ethical beliefs.
This student-led experience has pushed us to be the best we can, not only in terms of organisation and planning, but also in communicating with our fellow prefects. It was really great to be able to implement all of the KLASS values during the week, most importantly the KLASS value of connectedness, as we were joined by many students from all year groups in our activities. While facing different types of difficulties has pushed us a few steps back, we have learnt to become more adaptive and to always be positive throughout. We would like to thank all of the students, teachers, and parents for supporting our Humanities Week to make it as amazing as possible. We hope that everyone was able to enrich their knowledge about the Humanities and understand why they are so important to all of us.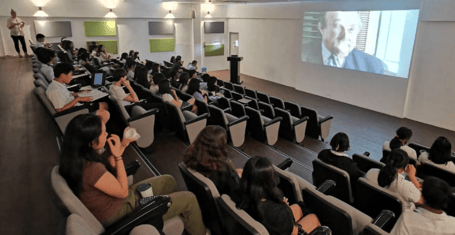 A heartfelt thank you to our Humanities prefects, who created such enriching experiences for our community.
Wishing you a wonderful weekend,
Maria Osowiecki
Secondary Principal