Last Friday, over 100 student leaders across all year groups gathered together to share their learning, passion and experience around leadership. In doing so, their conversations and activities were led by their leadership peers - our Head Students and Senior Prefects. This spiral of vertical learning, modelling and creating demonstrated during this day sits at the heart of our student leadership pathways. In this week's Secondary Blog, our Key Stage 3 Leader, Jane Stewart-Williams, explains how she is helping to shape and guide significant change in how we perceive leadership and the agency of our student leaders at the Secondary Campus.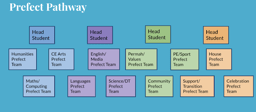 Compassionate leaders make the world a better place. We see this in the world we live in today and we recognise the need for greater compassion in leadership as the world steps forward into global challenges, such as climate change. As a school, we have been exploring how to provide the most valuable opportunities for student leadership. We are committed to enable students to:
- develop their leadership potential,
- access training on how to be thoughtful and empathetic in their leadership.
- access opportunities to use these skills to have a positive impact upon our school community.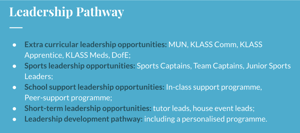 As such we have created a new leadership structure with two strands: our Prefect Pathway and our Leadership Pathway. The first of these consists of 12 strategic teams from across all year groups, each led by two Year 13 Senior Prefects. These teams will work over the course of the year to create positive change in their areas of responsibility.
Our Leadership Pathway covers all other opportunities across the school for students to develop their leadership skills, including a development option for students who would like to build their skills in order to move into more strategic roles in later years.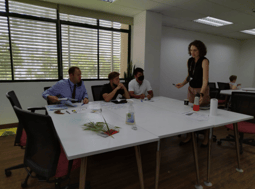 This new structure will provide more opportunities for all students to develop themselves, and to understand how their strengths can be used to lead. The vertical structure will also mean the students will get the benefits of working with people from different key stages.
In the summer term of last year, we introduced this new outline to our Sixth Form students and appointed our Senior Prefects. Following this, our newly appointed Head Students and Senior Prefects had their initial training day. This consisted of a series of workshops run by our Senior Leadership Team and then bespoke sessions where each child got to work with a lead teacher on their strategic plan for the year.
In addition to this, they all engaged in a one-to-one coaching session with one of our trained teaching staff; in this session, they were able to think through what leadership skill they would personally like to develop further while in this role.
This term, our Senior Prefects have taken forward all their training. Alongside their Lead Teacher, they have shortlisted, interviewed and appointed their Prefect Teams.
Over 275 students applied from across the school and 122 Prefects were given positions. The Senior Prefects then planned and ran a full day of Leadership training for their teams last Friday which has prepared them all for a full year ahead.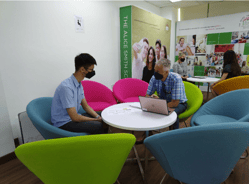 Over the next few weeks, we will be introducing you to our teams via social media and over the course of the year, we aim to keep you updated with what our Prefects and our Leadership Pathway students are doing. It will be a year filled with students thriving as they grow and develop into compassionate and caring leaders.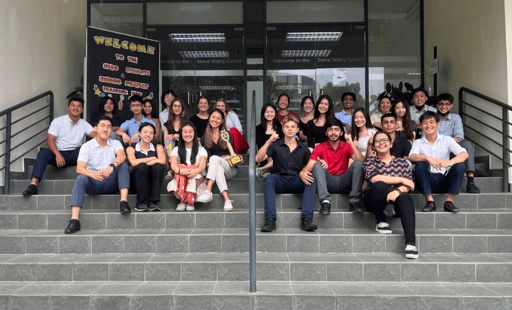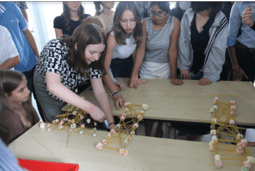 We look forward to sharing this journey with you across this year and beyond.
Wishing you a wonderful weekend,
Maria Osowiecki
Secondary Principal