This year students and staff have celebrated the return of the Adventurous Journeys in the Duke of Edinburgh's International Award following restrictions in previous years due to the covid pandemic. Our International Award Leader, Iain Lyford, is excited to share with you the adventures of our International Award students in this week's blog.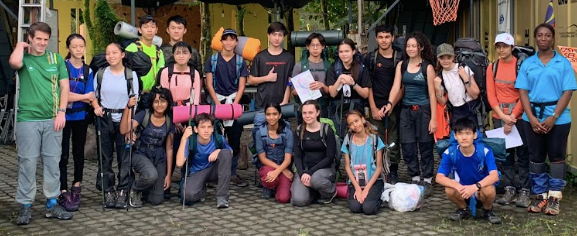 Bronze Award (Year 10)
Our Year 10 Bronze Award students have started to build their experience on their practice Adventurous Journey involving a hike and camp in some of our local jungle at MAEPS. For many, it was a first time camping and cooking outdoors following a tough hike, carrying all their gear and navigating using compasses and maps. They had a fantastic opportunity to discover local wilderness only 2 km from the EP Campus. Over the two-day expedition, and many Extra-Curricular Activity (ECA) sessions, students have been preparing themselves for the qualifying Adventurous Journey in May at Slim River.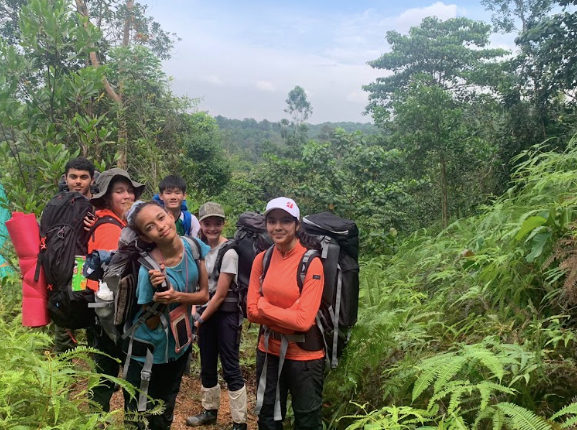 Silver Award (Year 11)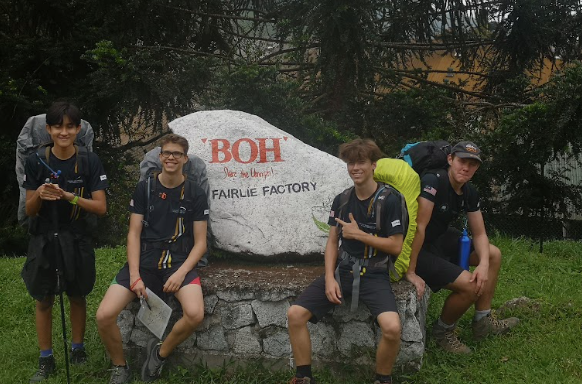 Our Year 11 Silver Award students have now completed both their practice Adventurous Journey at Carey Island and their qualifying Adventurous Journey at Cameron Highlands. Here is a review from Meeraam and Shreya...
'For those who did Silver, we had an amazing opportunity to travel to Cameron Highlands to do our qualifying expedition. Before we could set eyes upon the beauties of the tea plantations, we had to do several hours of logging and a practice expedition, which all in all, was worth it.
During the ECA sessions, we looked back on the skills we learnt in the Bronze Award and spent time on learning about first aid, meal preps and navigation. Alongside this, we spend the remainder of sessions doing our logs as the number of hours we had to log is doubled for Silver compared with the requirements for Bronze. I believe that this may have been the hardest part of the entire award, keeping up with logging our activities on the online record book.
Our practice expedition was at Carey island, a small island an hour away from school. We experienced navigating within expansive palm plantations. Unfortunately on the first two days we were met with endless rain showers, which made the walks more challenging but we persevered through the rough conditions. This trip gave most of us a reality check as we realised that we also had to pack for poor weather conditions, allowing us to be more prepared for Cameron Highlands.
Our final expedition in Cameron Highlands was breathtakingly beautiful. The location was gorgeous and the weather was well contrasted with that of Carey Island, with it being pleasant all throughout the trip. It got quite cold at night but happily we were prepared for any and all weather conditions after our practice expedition! For the first day, we climbed uphill on a road path and saw the most breathtaking scenery that would follow us throughout the trip. The campsite was beautiful with the rolling hills in front of us as we woke up. The temperature dropped to about 16 degrees at night but we had music and cards to keep us occupied. As we woke up for the second day's hike, there was fog engulfing the campsite and it was absolutely gorgeous. Our hike was 25km the second day with increasingly stunning views all around us. Though it was hard, we distracted ourselves with jokes we made and songs that we sang. We were exhausted after returning to the campsite but still managed to prepare a delicious meal. We all ended up talking in one tent for the longest time and then got a good night's sleep. After waking up on the last day, our main motivation was the fact that we would get home and also that we would be going downhill. We had two options for the path we could take on the last day; we could go downhill through the forest or go uphill for a stretch of it to see the "Hobbit tree". We chose the Hobbit tree route; the hill itself was challenging but the view was amazing. It was downhill from there and we were all so happy it was because of how tired we were. Finally, we got on the bus and made our way back to the school. But on our way, it got quite late so we stopped for dinner and it was so much fun. We finally got back to school and made our way home. The trip was great, it was challenging but a lot of fun.'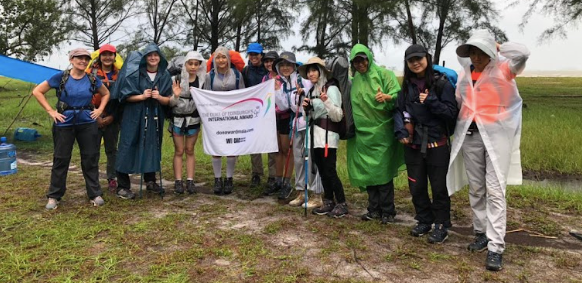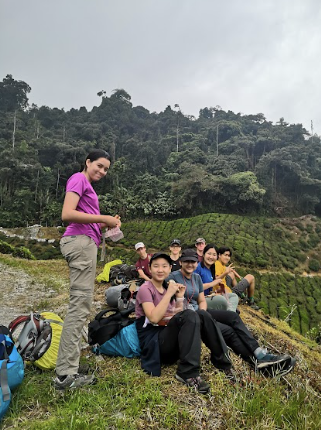 Gold Award (Years 12-13)
The Adventurous Journeys for Gold Award students is spread over two years, the focus this year being the practice Adventurous Journey ready for students to tackle the qualifying expedition next year. Much of the adventure (and challenge) happened before the trip even started as locations and modes of transport were changed in the run-up to the trip due to unforeseen circumstances. With less than 48 hours notice, our incredibly flexible students changed from hiking in Taman Negara National Park to kayaking in Royal Belum National Park. All of the last minute changes and preparation were well worth it!
Students amazed guides and KLASS staff alike as they continued to improve each day. They took on advice from their guide and went from a chaotic mass of new paddlers working through 11 km of kayaking on day one to a streamlined team cruising through 21km on day four. Alongside kayaking through beautiful scenery, students put their navigation skills to the test by finding their way through the maze of islands and inlets of Tasik Temenggor. At camp, they filtered the lake water for drinking, cooked for themselves on camp stoves and developed their camping skills of setting and breaking camp, building fires and tying lines for shelter and clothes drying.
On all Adventurous Journeys, students get an opportunity to learn about the wider environment and how they have an impact while enjoying being in the wonderful wilderness. One of the key components to the expeditions are the "Leave No Trace" principles which students learn to help them protect the natural environment and ensure it is unspoilt for future visitors. Not only do students learn new skills, they build self confidence, learn to work in a team, focus on leadership and are stretched out of their comfort zones (especially when they find themselves in leech areas).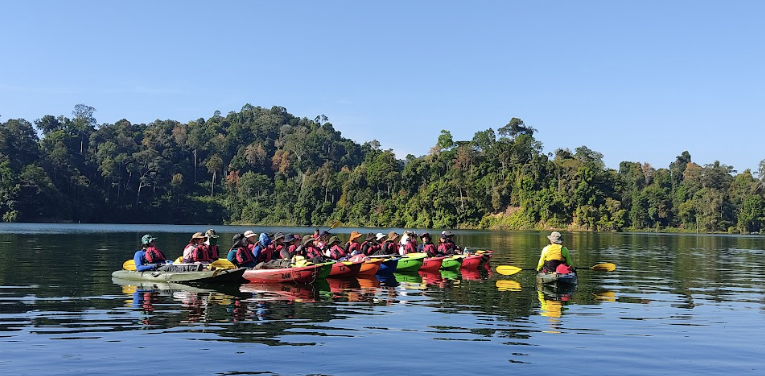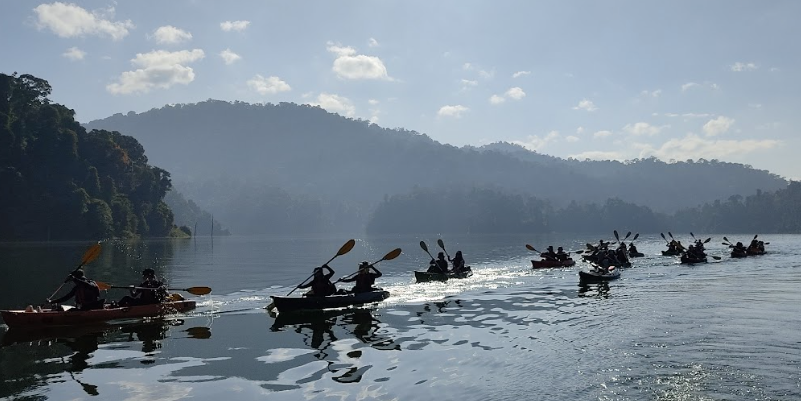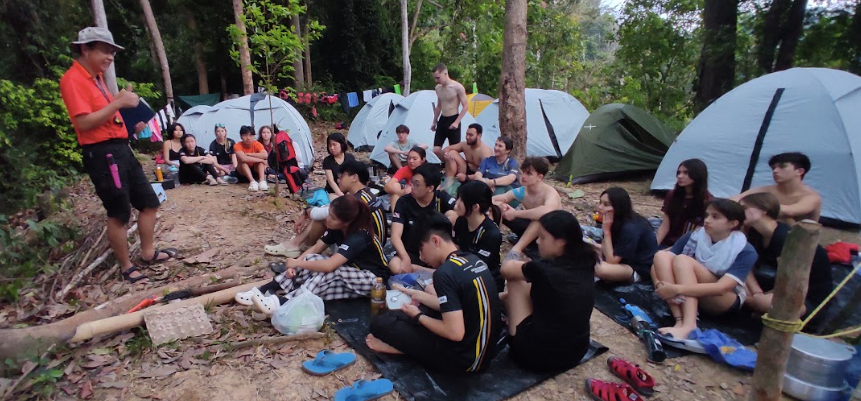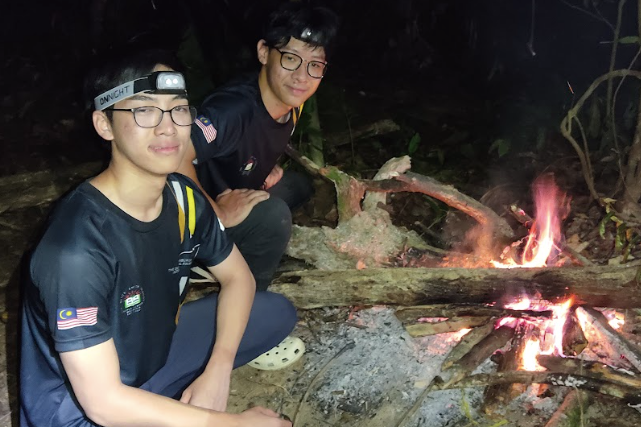 Students this year have been fantastic; they always amaze me with their resilience, adaptability, kindness and capacity to learn new skills in tough conditions. Of course the Adventurous Journeys and the International Award ECA could not run without the support of our wonderful staff. I'd like to thank Mr Durham, Ms Quaye, Mrs Stewart-Williams, Mr Rodic, Mr Szelesi, Mrs Szelesi, Mr Farrell, Mr Waight and Mr Morris for their hard work and support this year.
Whilst echoing My Lyford's thanks and admiration of both the students and adults involved in the International Award, I would add my thanks to Mr Lyford, who took on the leadership of the International Award programme in January and who has done so much already to build on the excellent work of Mr Shine and to enhance the developmental journey that our students embark upon. If you or your child are interested in the programme, please do reach out to Mr Lyford for more information.
Wishing you a wonderful weekend!
Maria Osowiecki
Secondary Principal