Over the last few weeks, the PE and Sports team have returned to action in the very prestigious SEASAC competitions. Competing in separate football and volleyball competitions, 46 of our Under 18 boys and girls travelled to Singapore in early November to face some of the toughest competition from around South East Asia. In this week's Secondary Blog, our Head of Sport, Warren Newbery and Director of Sport, Danny Hodnett, share their SEASAC highlights with you.
Boys volleyball
The boys' volleyball team were a force to be reckoned with throughout the competition. Places in the 12-man squad were fiercely contested and the team invested a lot of time training in the lead up to the event. Day one saw the boys dominate their group, winning all three games against the Australian International School (2-0), the British School of Jakarta (2-0) and United World College Dover (2-1).
On day two, another strong performance saw them beat Mont Kiara International School 3-0 in the quarter finals, before coming up against eventual winners Dulwich College, Singapore, in the semifinals. Dulwich came out 3-0 winners. After re-grouping, the boys came back on day three and secured 3rd place with a convincing 3-1 win over United World College Dover.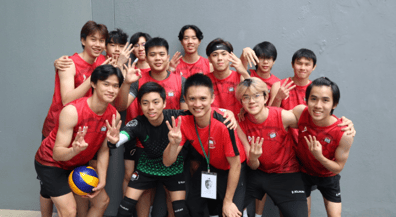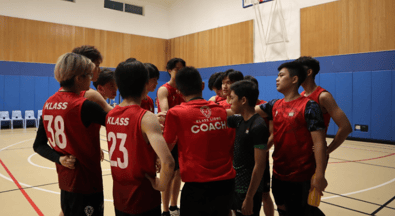 Girls Volleyball
Having had a difficult spell competing at SEASAC level in previous years, the girls excelled, finishing in 6th place overall. Day one saw the girls narrowly miss out on second place. Having lost 2-0 to International School Yangon, they beat Tanglin Trust School 2-0 before finishing on the wrong side of a nail-biting game with GESS (2-1).
On day two, the girls faced a strong United World College Dover School in the plate semi-finals and, whilst they didn't make it through to the plate final, they finished with an outstanding performance and result, beating Mont Kiara International School 3-0.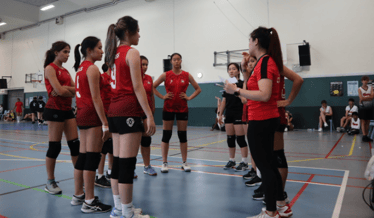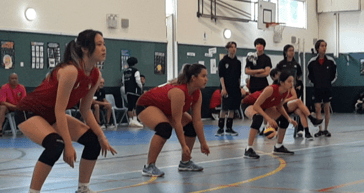 Boys Football
The boys' football team entered the competition on a high, having been unbeaten in their AIMs campaign. This continued when they began day one with a 6-2 victory over NIST. Two tough games followed against the Australian International School and United World College Dover, which left the boys with an uphill knock-out draw.
Day two saw a rejuvenated side with an impressive 5-2 quarter final win against RIS. Facing eventual winners, Australian International School, the boys were superb and were very unlucky not to come away with something. Competing for 3rd place in their final game, the boys dominated the game against Harrow International School, Bangkok, but fell on the wrong side of the result to finish in 4th place.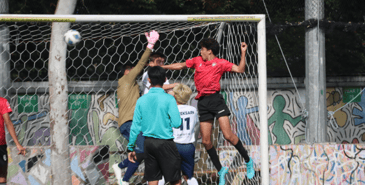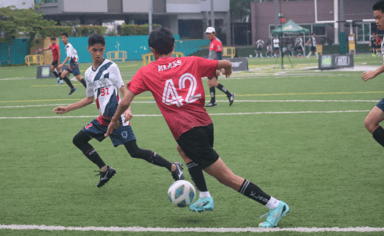 Girls Football
An outstanding tournament for the girls football team led to an all-star final against Harrow International School, Bangkok. The girls went undefeated throughout the tournament, winning their group on day one with victories over RIS (3-1), the Australian International School (5-2) and United World College Dover (12-0). Day two saw the girls advance to the final with a quarter-final win over British School Jakarta (3-2) and a semi-final win over RIS (4-2).
This set up a grandstand final that produced some of the best football of the tournament. Harrow eventually came out as winners, thanks to a couple of moments of magic from their star player. KLASS took a very admirable 2nd place.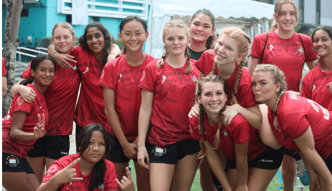 .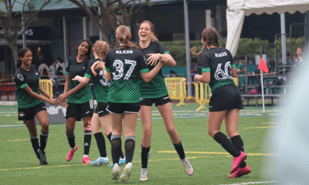 The weekend was not only a return to the highest level of competition in South East Asia, but also a reminder of the value that these international events bring to our community. There was so much personal growth amongst the players and supported by a wonderful contingent of parents who came to support the team. Having been a student playing school sport, I always remember fondly the moments shared with my parents supporting me so thank you for your contribution to a wonderfully successful weekend.
We look forward to the next round of SEASAC events.
Wishing you a happy and healthy weekend!
Maria Osowiecki
Secondary Principal