Welcome to this week's Secondary KLASS Blog, in which our Head of Faculty for Maths and Computing, Phil Welch, shares with us what has been happening in the world of competitive Mathematics for our EP students this term.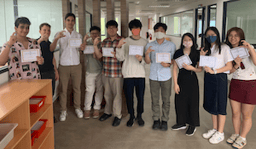 Congratulations to all those students who took part in this year's United Kingdom Senior Maths Challenge. The competition involved our students being set 25 challenging mathematical problems that required them to apply high levels of critical thinking, logic and problem solving. In addition, they demonstrated tons of resilience and initiative. Of the 57 students who took part from Years 11 to 13, 10 students achieved a gold award, 21 achieved a silver award and 21 achieved a bronze award. This represents not only a superb set of results, but one of the best years so far!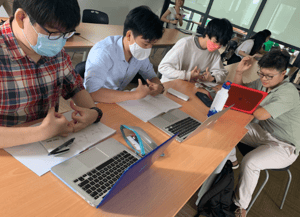 A huge congratulations also to the 19 students who have qualified for the next round of the International Youth Maths Challenge. The IYMC is one of the biggest online Maths competitions and involves students from all around the world. This event was inspired by two of our Year 9 students - Dheeraj and Daryl - who wanted to get involved and it has motivated many others to participate. We would also like to applaud those students who did not complete the qualification round this year, yet have borrowed textbooks and organised study sessions with their peers in order to prepare for next year. This is a great demonstration of our values of resilience, connectedness and integrity. Good luck to everyone for the pre-final round, running from 17th - 20th November!
I am sure you will join us in congratulating all students involved and also in thanking EP Maths Teacher, Chris Waight, who has supported students to prepare for and enter these events.
Wishing you all a wonderful weekend,

Maria Osowiecki
Secondary Principal