In this week's blog our Head of School Ms. Sian May shares some more about why she feels the new Purpose statement is important to our school's future.
Why purpose?
"The world is changing"
"What is not debatable is that we are experiencing the rapid growth and influence of new technologies on all our communities offering new and creative solutions to existing challenges and introducing new ones. These advances, alongside the challenges of climate change, a globally connected financial world and the increasing need for support with mental health are tangible complexities and the realities which face our students. Therefore a fresh approach to articulating our community is timely.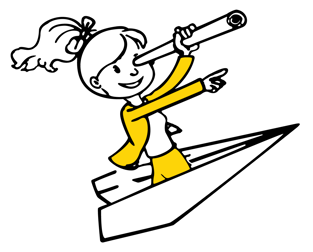 Dr. Heather Malin, Director of Research at the Stanford Center on Adolescence defines purpose as "a future-directed goal that is personally meaningful and aimed at contributing to something larger than the self." "Purpose mindset is about manifesting one's reason for being, which is simultaneously selfish and selfless, private and public, and internal and external," said Dr. Sasha Barab, CEO of Lifelab Studios. "It is about taking the time to know who one is, what one has to offer, understanding if the world needs that, and then doing the hard work of realising it," added Barab.
As Malin and Barab demonstrate purpose driven organisations in education are concerned not with a "rebranding exercise", purpose is about authentically connecting the community to the impact of their own learning on the world. As a "not for profit" organisation Alice Smith has long been known for its organisational integrity in prioritising our students' everchanging needs. Therefore a sense of purpose resonates with Alice Smith and we are finally able to articulate this for our current and future generations of incredible students, supportive families and dedicated staff. Our new collective purpose will guide us every day in everything we do.
This will shape the future we create together. Our goal as a Purpose Driven organisation is a future facing view. It is about creating a community of lifewide learners who can navigate the future with enthusiasm equipped with skills and understanding which are authentic to each individual. We hope to move beyond simplistic understandings of education and acknowledge that this is a human craft and that in times of uncertainty globally our learners need to be rooted in who they are and be able to articulate their own purpose."

Life-wide learning adds detail and purpose to human development by recognising that most people, no matter what their age or circumstance, simultaneously inhabit a number of different spaces, such as work or education, being a member of a family and a community, managing a home, caring for others, engaging in sport and other interests, and looking after their own physical, mental and spiritual well-being (Jackson, 2011). Opportunities to learn throughout one's life continuously intermingle with the spaces and places where we engage in life-wide learning. Who we are now and who we will become are the consequences of this intermingling. It is in the life-wide dimension of our lives – where we discover our purpose, our values and what we care about – that we learn what it is to be human.