Outdoor Adventure and so much more: Bronze Duke of Edinburgh (International Award) Expedition
Throughout the last two years of living in these unprecedented times, Alice Smith has adapted to continue to deliver the Duke of Edinburgh International Award as uninterrupted as possible. However, what has been sorely missing was the ability to go out on the Adventurous Journey expedition. It was, therefore, with delight and anticipation that our students received the news that, with the relaxing of SOPs in May, their Bronze expedition could go ahead. In this week's Secondary Blog, Bronze Award student, Preyankka, tells us all about the experience.


"Over this academic year, during the Duke of Edinburgh ECA sessions in Terms 1 and 2, we have been learning how to fend for ourselves in the wilderness while following the underlying ethical principle of 'Leave No Trace'. This included putting up tents, learning how to pack properly, first aid, making fires and cooking nutritious meals using limited ingredients. We even had to do regular exercise sessions under the watchful military eyes of Mr Rodic and Mr Morris so we could train our bodies to carry heavy bags on a long trek!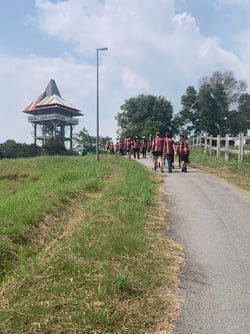 On the 10th of June, we went to The Nest in MAEPS Serdang. On the first day, we were learning new skills, such as knots and walking techniques, and improving on the skills we had already embedded. We first had to put up our tents for the night; that was much-needed practice as it had been a while since our last ECA session on tents! In our chosen expedition groups, we learnt how to navigate using a map and compass, which was challenging as I had never done something like this before. To test our skills, we were given a route to follow on our maps while using our compasses to arrive back safely. To prepare us for the two days to follow, we learnt how to deal with different injuries that either us or our team members might get while hiking: bee stings, blisters and cuts, to name a few.
During the entirety of the hike on Saturday, it was raining. The rain made the paths in the jungle very slippery. While hiking, we did not see any wild animals but were lucky to spot some wild boar footprints as well as animal 'baths'. There were certainly ups and downs, for example, we took a wrong turn and had to backtrack when we were already tired, but my group was able to demonstrate the KLASS value of resilience by pulling through! Many other challenges also tested our resilience, especially the leeches! While I didn't get too many, some of my peers were covered in little 'leechy love-bites' (as one of my friends decided to call them!). When we arrived back at the campsite, I was elated; I could finally have a (cold!) shower and rest my feet. After resting, we decided to cook a big portion of pasta with tomato sauce to replenish our energy.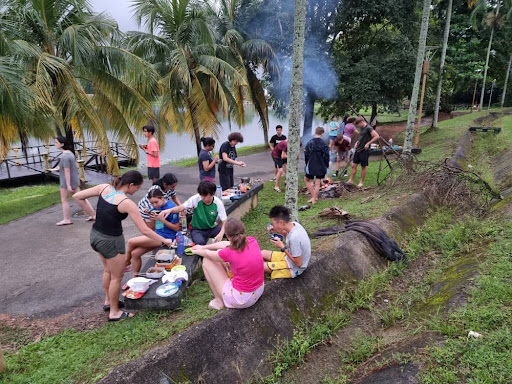 For Sunday's hike, we had to climb up the highest peak in the area. I did struggle a lot with this as my legs were already sore from Saturday and the sun was blazing - which did not help. However, it was the kindness and respect that we gave each other as a group that encouraged everyone to keep on persevering. It was inevitable that during this whole experience tempers were frayed and occasionally argued about which path to take. However, through good communication and integrity, we were always able to reach a consensus and arrive back at the campsite safely.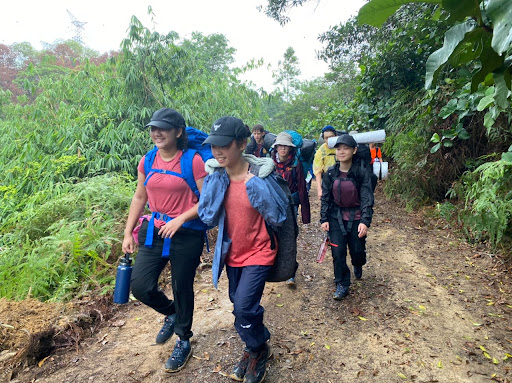 This was an incredible experience that I will not be forgetting any time soon. It taught me so many skills and allowed me to become more self-dependent. It was undoubtedly hard at times but with pure determination, everyone who did participate was able to succeed. I think I might even go on to do the Silver Award next year!"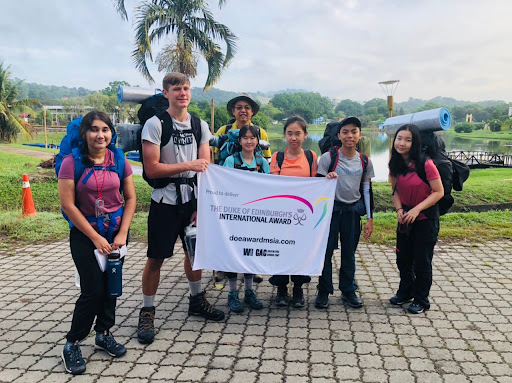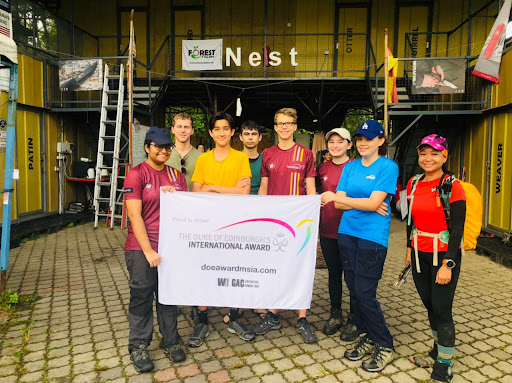 Thank you to Preyankka for such a stirring account and congratulations to our Bronze award students who showed such incredible camaraderie and resilience. Thank you also to the team who supported their endeavours - Mr Shine (International Award Coordinator) and the teachers who joined the students on their expedition.

Wishing you all wonderful weekend,

Maria Osowiecki
Secondary Principal