There is much to celebrate as we complete the last weeks of the school year. The level of activity on both campuses has been terrific and we are excited about what is still to come, including the graduation of your Year 13 students next Tuesday afternoon.

The 75th Anniversary Diamond 💎 Gala Ball on Saturday was a terrific evening, with outstanding performances highlighting the talents of our students. Over RM200,000 was raised for the Endowment Fund of the schools' Foundation, a credit to the excellent work of the organising committee and everyone who assisted them. Thank you to everyone who supported the evening to make it such a success.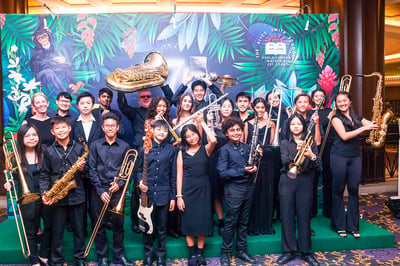 We've now added over 500 photos from the 75th Anniversary Diamond Gala Ball to our Flickr account. Albums covering the performances, receptions and the fabulous photo wall are all now available! Click here to view

Tickets to attend our anniversary business luncheon next week are still available. The lunch features a great lineup of our inspiring alumni.
Learn more from our alumni in these diverse fields who are finding ways to achieve success and sustain their business in the emerging economic landscape. Tan Sri Dato' Seri Dr. Jeffrey Cheah AO, Founder and Chairman of the Sunway Group will deliver a Special Address on Advancing Sustainable Development.
This promises to be an inspiring luncheon event and a great networking session.
Scan the QR code here or click here to purchase your tickets. Watch the video here and read here for more details. Email klassics@alice-smith.edu.my should you need any assistance.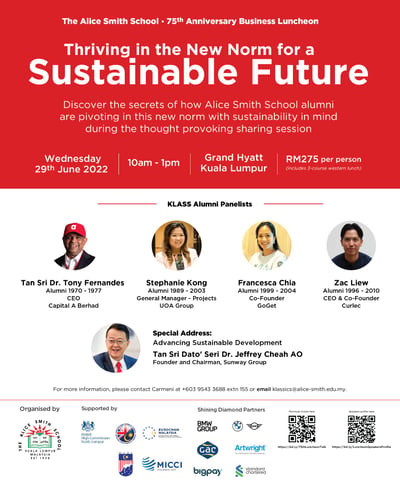 I hope to see you at the Summer Concert at EP on Monday 27th June. Showcasing performances by our talented KLASS musicians, the concert begins at 4:00pm in the PA Hall.
With best wishes,

Roger Schultz
Head of School