Our Key Stage 3 students have had a wonderfully busy few weeks: sporting fixtures, competitions, swim galas and Year 9's transition into Key Stage 4 day, to name but a few of the beyond the classroom events that have taken place. Our Head of Geography, Mark Williams, and Key Stage 3 Leader, Jane Stewart-Williams, would like to share two of these moments with you in this week's Secondary Blog.

Education Perfect FOBISIA Junior Humanities Championships

The Education Perfect FOBISIA Junior Humanities Championships were recently held online between the 7th and 9th June. Over 4500 students took part across 40 schools in the FOBISIA region. The Alice Smith team comprised 35 students across Key Stage 3. The exciting, yet challenging, competition tasks were centred around a range of physical geography concepts and processes, as well as issues such as climate change, the challenges of water insecurity and overpopulation. Students could attempt to solve these challenges at any point across the 48 hour period of the competition. KLASS secured 5th place overall, which is a fantastic achievement.

A special mention goes to the following students whose rankings in the competition were amongst the highest of the 4500 competitors:

Beatrix - 11th overall
Ananya - 12th overall
Seraphina - 16th overall
Sachdev - 18th overall
Azkia - 27th overall

Please join us in congratulating all 35 Humanities students who took part. It was a thrilling experience for all!
Year 9 Transition Morning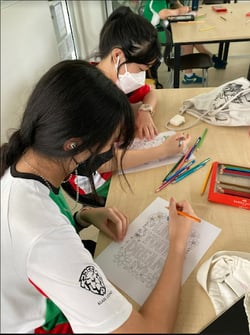 Our Year 9 students spent Wednesday morning engaging in a series of activities and workshops to help prepare them for their transition into Key Stage 4. The opening assembly focused on the ethos of the day, namely the importance of attaining balance in the exam years in order to truly flourish. The day was then structured with this in mind. Period 1 gave students a chance to sample taster sessions in subjects they have chosen to study in Year 10. Students then explored new opportunities open to them next year, including the International Award (Duke of Edinburgh), student leadership, peer-coaching, and Model United Nations. Finally, during Period 4, students engaged in several wellbeing activities to see which they may explore further next year. Choices here ranged from mindfulness to running for fun. We hope students left the day appreciating how to use their own strengths and interests to have a varied and fulfilling Key Stage 4.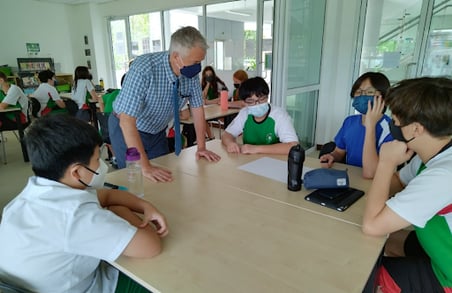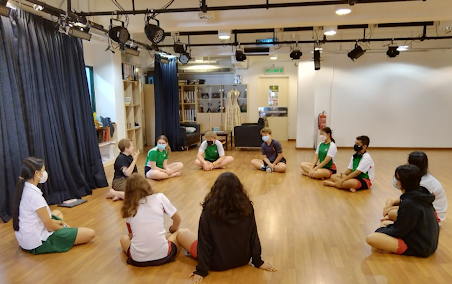 Thank you to Mr Williams and Ms Stewart-Williams for sharing these events.

Wishing you all a wonderful weekend,

Maria Osowiecki
Secondary Principal