It has certainly been a busy year in the KLASS Primary Art Room! You need only walk along the JB Campus where the Diamond Jubilee Art Celebration is currently being exhibited to see the wide range of artistic skills that our talented JB artists have on display.
The students have enjoyed learning a variety of print-making techniques – ranging from monoprints in Year 3 to press-print City skylines in Year 4. Year 5 created stunning 2 colour linocut prints of jewels and Year 6 made screen prints of the Queen.
Currently we have access to more evidence around teaching and learning than ever before. This is particularly the case with reading. Thinking around the teaching of reading has become quite different to when many teachers originally trained.
We now know that a focus on fluency is very important and beneficial to a child's reading progress.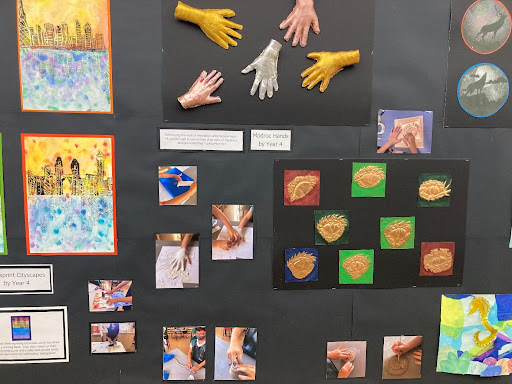 Skills progression is also on show in the clay work that the students produced this year. Year 3 extended their class topic of 'fossils' and created ceramic ammonites and dinosaur skeletons. Year 4 created low relief animal tiles as well as delicious looking ceramic cupcakes, while Year 5 made coil pots for the plants they were growing as part of their Science topic. Year 6 made wonderful ceramic dragon's eyes – which were a real favourite with everyone!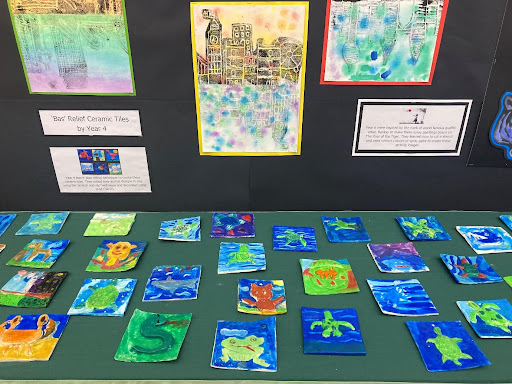 Year 6 continued the dragon's eye theme and created embossed dragon's eyes using the ancient art of copper tooling. Year 3, 4 and 5 also enjoyed exploring the traditional Malaysian art of batik and created wonderful batik ammonites, ice-creams and Aztec designs.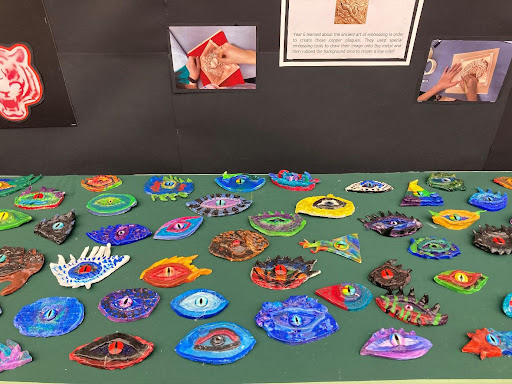 The students also gained experience of painting with acrylic paint on canvas - Year 3 created Damien Hirst inspired mixed media paintings and Year 5 used masking fluid to create stunning facetted jewel paintings. The highlight of this amazingly productive year were the collaborative Charity Auction paintings created by each class in Year 6. These wonderful works inspired by Malaysian icons sold for a fantastic total of RM 13,000 for charitable causes – Well done all of the JB Artists!
Mrs Powell
Art Specialist - Primary Campus