This week saw the culmination of a year's work for our EPQ (Extended Project Qualification) students with the presentation of their final projects - virtually of course! From detailed economic discussion considering 'How did The 1997 Asian financial crash affect people and the local economy in Malaysia in a social and economic perspective?' and scientific analysis of 'Will there be an answer to the growing problem of Antibiotic resistance in the next 20 years?' to the production of a lifesize artifact that represents 'Ovarian Oppression: A sculptural commentary on the 'Human Life Protection Act' inspired by neoclassicism, juxtaposed against modern materials'; the range of topics tackled by this year's students was hugely diverse.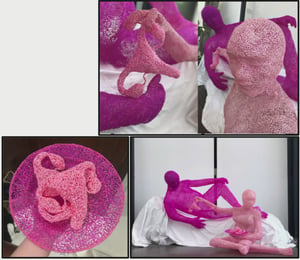 EPQ is a challenging qualification under normal circumstances. Students choose their project format; either a 5,000 word report (about 10 typed pages) or produce an 'artifact' with a minimum 1,000 word report. Planning for, and producing, what is essentially a mini-thesis, the EPQ is worth 50% of an A level and it is assessed at A level standard even though our students complete it in Y12. However this year's group also had to cope with the additional factors of not being able to access the campus or work with their supervisors face to face due to the MCO and then making their final presentations virtually. Their presentations truly demonstrated how they have stepped up to our school value of resilience, keeping their work on track and completing their projects. Some even found the MCO, with its enforced lockdown, a benefit as it gave them a renewed focus on their projects with a reduction in distractions!
Choose a topic you really love. I never really felt stressed with EPQ because I was always super excited to research around the topic and write about it.
Each student has a supervisor to support them in areas such as choice of title, how to research, academic referencing and writing and the supervisors have been truly impressed with their students this year. Mr. Potts, Vice Principal and EPQ Supervisor, said. "My students have each prevailed through their own myriad trials and tribulations in their own way. Their path has rarely been smooth but this is the true experience of academic research. They have each come to the end of their particular journey much more self-aware and critical thinkers." Ms Carville, Head of EPQ, added, "I have been so proud of the resilience, determination and passion that my group have shown in completing their fascinating projects! They have all grown so much personally and in their research journeys and, although hard, I hope that they have valued the process."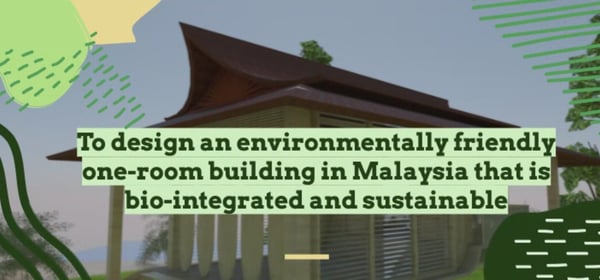 The students themselves have already recognised the benefits completing the EPQ has given them. Conor commented, "I have gained the ability to take criticism constructively, as well as being able to evaluate how reliable a source is. Lastly, I've learned that I am much more able to write a good argument than I previously thought." Anette feels it's really helped with her university applications adding, "I have gained a higher understanding about climatic solutions and about the potential of biology as a career for me. I have also gained project management skills and a confidence in what I can accomplish."
So what advice would this year's students have for those considering EPQ next year? Shen-Vern advised, "If you're interested in a particular topic and would want to do more research on it, take up the EPQ as it will definitely help you grow as a researcher, writer and as a person. It will also give you the opportunity to explore new ideas and expand on them and it gives you creative freedom to decide the topic of your interest." Keshav agreed; "Choose a topic you really love. I never really felt stressed with EPQ because I was always super excited to research around the topic and write about it."
Well done and congratulations to all our students who have completed their EPQ this year.
If you'd like to read about some of last year's EPQ projects check out our blog post here.