A Levels are an exciting, but challenging, internationally recognised qualification for both university and college entrance. Through this programme, your children will have a qualification highly regarded by top universities world-wide.
With a lot of hard work, dedication, perseverance and the help of resources available at a Tier 1 school, your children will earn the appropriate grades which will get them into their chosen university.
In the content below, we will walk you through the process of applying for A Levels, from the requirements and admissions criteria to choosing the right subjects for study.
Why Take A Levels?
A Level exams are internationally recognised and are known for being academically rigorous. By earning high grades on these exams, your children will set themselves apart as highly accomplished students to university and college admission departments, helping them gain acceptance to the post-secondary programme of their choice.
A Levels are not only accepted by UK Universities. Universities and Colleges throughout the world accept A Levels and our A Level students have been admitted to many Ivy League colleges in the US and G8 Australian universities as well as world ranked Institutions in Hong Kong, Singapore and throughout Europe.
Understanding how to Apply to A Levels in Malaysia
It is best to encourage your children to start planning for the A Level examinations as early as possible. The earlier your children prepare, the more likely they are to meet any necessary requirements, as some programs will require more preparation than others.
To apply to A Levels in Malaysia, you will need to earn at least 5Cs at (I)GCSE, SPM (Sijil Pelajaran Malaysia) or an equivalent exam.
At Alice Smith, students take the (I)GCSE exam. Click here to see our academic results.
Not only are these grades important to help you qualify for A Levels, some highly competitive university programmes will also look at these grades during the application process as well.
Look at Specific University and Programme Requirements
If you are working towards getting into a specific university programme, it's wise to consult the relevant institution and see if they have requirements listed.
For example, Engineering programmes require maths, English and science at GCSE level, along with two other courses and earning a grade C or higher, and prefer Maths and Physics as A Level subjects. Students would have to take these courses at GCSE level in order to qualify to take them as A Levels.
It's vital to research programme requirements before selecting courses, or intentionally taking Facilitating Subjects to keep your options open.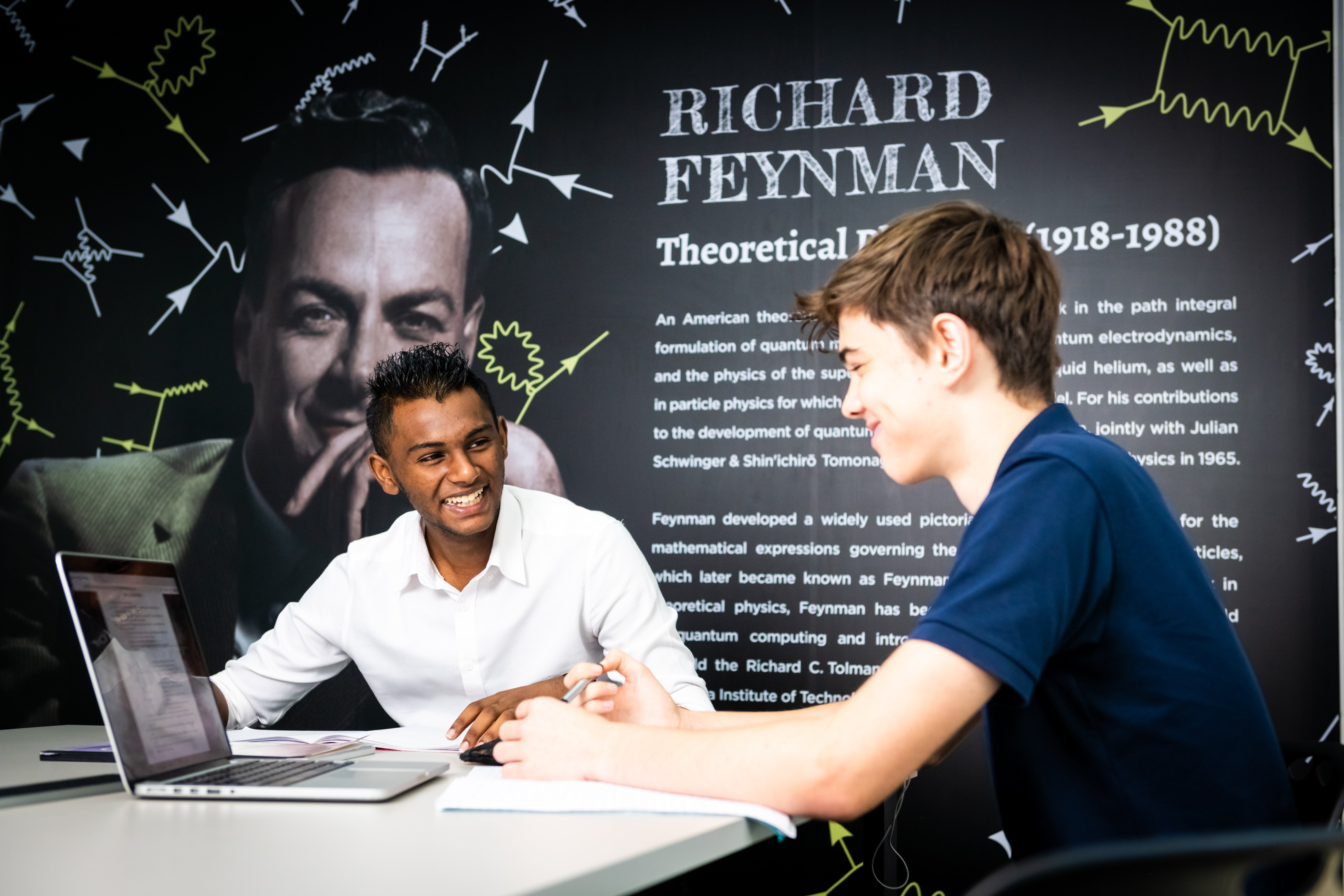 How to Choose the Right A Level Subjects
A Levels are intensive and challenging examinations, so it's best to encourage your children to choose topics they are interested in learning. It's critically important to encourage your children to choose the right subject matter to study, as they will spend 15 to 24 months working towards their examinations.
Keep Options Open
If your children are unsure what post-secondary programme they would like to attend, choosing A Level subjects that keep their options as open as possible is their safest choice.
A good option for an undecided student is to choose Facilitating Subjects, as they are considered preferred courses to admission boards and will qualify the individual for the greatest number of post-secondary programmes. These courses include:
English Literature
Mathematics
Physics
Biology
Chemistry
History
Geography
Languages
For example, if your children want to pursue a STEM career, but are not sure of the specific programme, they may choose to take Facilitating Subjects to keep as many doors open as possible. This means your children will likely qualify for most programmes, and should they choose to pursue a degree unrelated to STEM, these A-Level courses will still qualify them.
At Alice Smith, your children can choose from 24 topics of study, ranging from Sciences to the Arts to Languages and Humanities. Click here to see our full list of course offerings.
Factor in Your Children's Strengths and Passions
With the amount of time your children will spend studying for A Levels, choosing topics your children are already skilled in or have a passion for studying can help them maintain motivation and interest.
While ensuring your children's chosen subjects are relevant to their career aspirations, they may choose to have two of the three subjects as Facilitating or qualifying subjects, leaving their third topic to follow a personal passion. This way, their options for post-secondary programmes are wide open.
Studying A Levels at Alice Smith
As Malaysia's oldest not-for-profit Tier 1 school, we are proud of our students and the accomplishments of our graduates.
It's important to choose a school that guarantees your children will receive the same quality of education they would studying in the UK. To learn how Alice Smith guarantees a Quality British Education, click here.
Students Earn A*/A Grades at a High Rate
Not only do our students earn statistically higher grades than students from UK Secondary Schools, our non-selective admissions process makes this even more impressive.
Each year, Alice Smith students celebrate exceptional set of examination results with 76% of all (I)GCSE grades at A* or A (grades 9-7) and 67% of all A level grades at A* or A in 2021.
Graduates Gain Entry into Top International Universities
Our graduates have moved on to attend world-class universities around the world, including Ivy League schools in the US and the Russell Group universities in the UK.
To learn more about how Alice Smith provides a transferable education, click here.
A Levels and the Path to Success
Choosing to take the A Level exams can be intimidating, but with research and preparation, your children will face them with ease.
Click the link below to learn more about academic results at Alice Smith.