Last week saw the culmination of our Head Student application process for 2021-2022. The Head Students play a pivotal role as ambassadors for the school throughout the entire year of their tenure. They manage and lead events, spend a great deal of time together planning initiatives and event management to support the community, provide guidance to students, liaise with teachers, leaders and students, embark on a range of public speaking events, including assemblies and lead by example in terms of their values, attitude, mindset and work ethic. They do all of this whilst in the final and most crucial year of their studies, a year in which they are all applying to universities, mapping out their futures and studying for and taking their final exams.
This is why our selection process is both rigorous and multi-faceted. During the course of their tenure, our Head Students are called upon to manage their time effectively, live our school values, cope with the highly demanding nature of the role and, crucially, work together as a team. Because of this, we consider each candidate as an individual, as well as how they may contribute to the dynamic of the team as a whole. The Head Students work together and support each other, and they each bring something to the overall composition of the team.
We had an outstanding field of fourteen short-listed Year 12 students this year. It was a privilege and a delight to hear them speak of their leadership values and experience and to see the way they excelled at each stage in the application process.
Please join me in congratulating our new Head Student team for 2021-22: Rishabh Sen, Tyler Lewis, Melissa Midzic and Anwen Tay.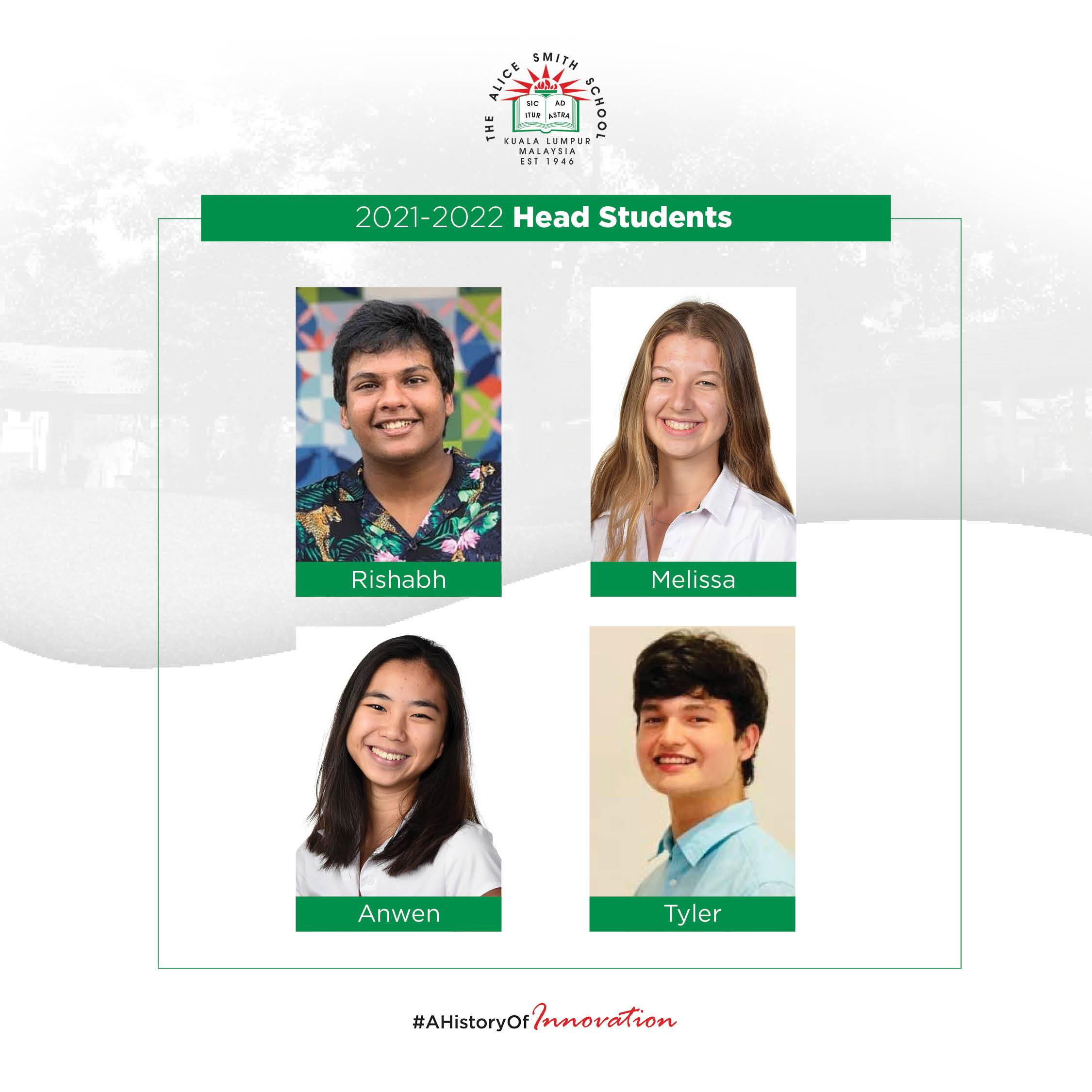 They will take over from our current head students - Noah Shine, Annette Heinonen, James Chong and Soraya Ahmad Farid who have done such an outstanding job of leading this year.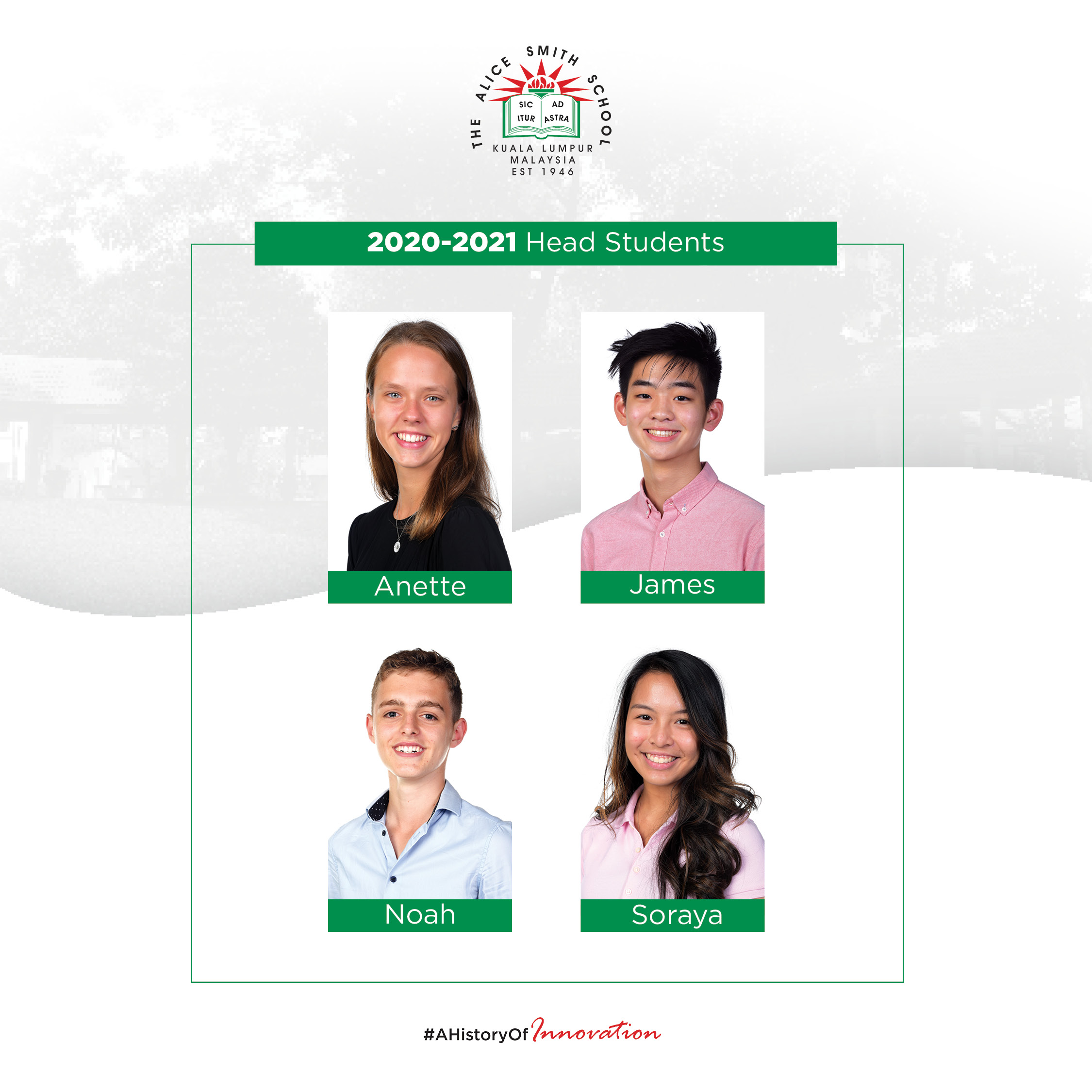 Wishing you all a wonderful weekend,
Maria Osowiecki
Secondary Principal