One of the major highlights recently within our reading curriculum has been a core text with a very relatable theme. Our Year 4 students and teachers have been reading the novel 'The Boy at the Back of the Class'.
The Boy at the Back of the Class is the story of a group of classmates who, through their empathy and bravery, make a massive impact on Ahmet, a boy who has come to their school as a refugee from Syria. The group of friends embark on a daring adventure in their quest to reunite Ahmet with his parents. Told with humour and warmth, The Boy at the Back of the Class provides a child's perspective on the refugee crisis and highlights the importance of friendship and kindness in a world that often makes little sense.
This story has touched our students like no other. It has pulled them into the life of Ahmet and brought feelings of empathy, belonging and connection to our Year 4 classrooms.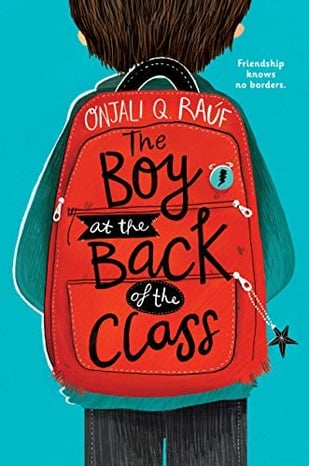 The learning experience for students within this unit has been so rich and meaningful so far. They have explored complex vocabulary and concepts such as conflict and seclusion. They have engaged in a number of fluency tasks related to texts connected in different ways to the novel's theme. These included paired reading, focusing on the use of informal tone, a focus on inflection when asking rhetorical questions and on the use of expression to reflect the feelings and emotions of characters.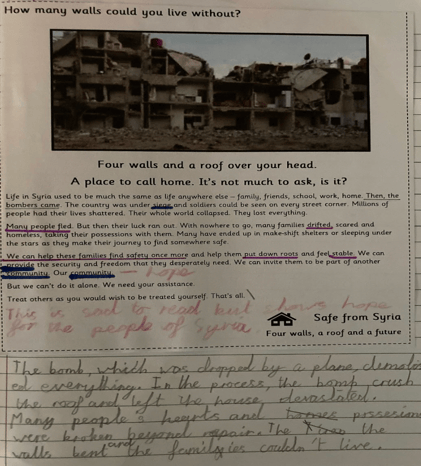 Understanding themes has been a major aspect of this unit so far. The students have been exploring elements such as bereavement, loss, belonging, friendship and family. The most significant area that students are exploring is the experience of being a refugee. This is sparking so many questions and emotions in our students which in turn is leading to so much deep thinking. It has also been incredible to see the cross curricular connections the children are making to other areas of the curriculum, such as their newly learned geographical knowledge when looking at the location of Syria on a world map and connecting it with their knowledge of longitudinal and latitudinal lines to discuss the Mediterranean climate in Syria and how arduous the journey must have been for Ahmet and his family in the story, and in reality, for the thousands of displaced families fleeing war.
Our students are extraordinary in so many ways. One of the reasons our students are connecting so strongly to this story is because of how incredibly empathetic they are. We observe this regularly through how new students are welcomed so warmly to our community by existing students. Our students understand what it is like to be new and show kindness and care for all new students, helping them to settle here so quickly. The stories and challenges of the main characters Ahmet and Alexa have really tapped into our students' empathy. They have instantly put themselves in the shoes of these characters and felt their emotions. It has been such a powerful learning experience so far and we are all looking forward to the learning to come in the remainder of this unit.
Alan McCarthy
Primary Principal