I wonder how many of you have come across the fairytale about the Elves and the Shoemaker? The story was a favourite of mine when I was younger - it tells of a struggling shoemaker and his wife who woke up one morning to find that their meagre scraps of leather had turned into the most beautiful pair of shoes. This happened night after night until they discovered that kind-hearted elves had been sneaking into their workshop each night to create exquisite footwear for them to sell and help their business to recover and thrive.
Coming back onto the EP campus after the summer break, I felt a little like the fairytale shoemaker entering his workshop each morning. Over the summer, our Maintenance team and a range of external partners have been busy sprinkling their magic dust over areas of our campus. Let me share with you some changes you might now notice when you visit the EP Campus.
Perhaps the most dramatic improvement to our campus facilities over the summer can be seen in our renovated Music Department. The central music space and appurtenant classrooms, recording studios and office space have been overhauled to create an inspiring and practical environment for our Music students. The central performing space includes acoustic wall design, vaulted ceilings, a performance stage and space overlooked by our recording studio and a feature wall which serves to divide the performance and practice room spaces. An attractive waiting area for students has also been included and each classroom has been aesthetically lifted, including bespoke furniture to facilitate learning. The reaction of students has been fantastic - they have expressed delighted at this investment in our Arts spaces.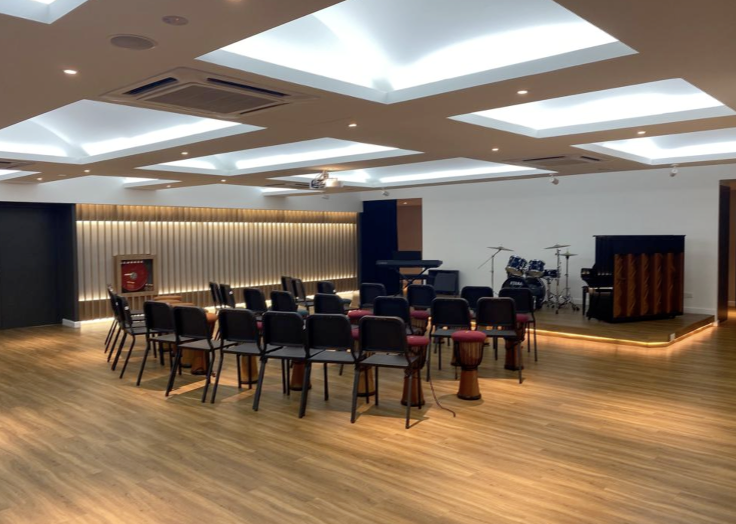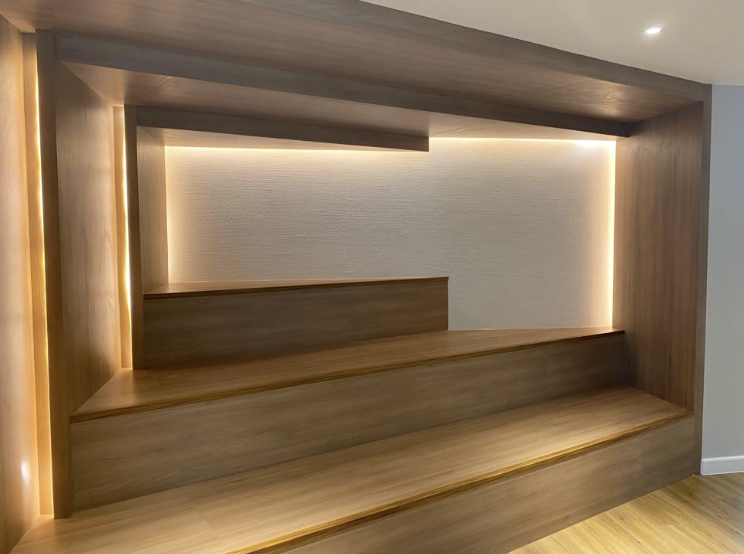 Our Science Faculty spaces have also received attention over the summer, with a refurbished prep area and extensions to two classrooms. These improvements support the learning of our students, through a greater flexibility of learning and storage spaces.
Moving to our Sixth Form Centre, the office space there has been reconfigured to provide two meeting and study rooms for our Sixth Form team and students. These rooms have been integrated into the Sixth Form space, with a comfortable and welcoming waiting area. Directly opposite the Sixth Form office, you will now also find our Higher Education and Careers Centre where students and parents can access our internationally recognised Higher Education and Careers service.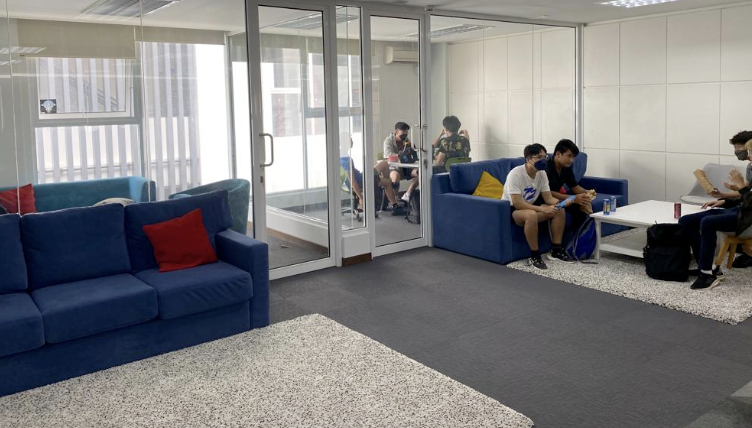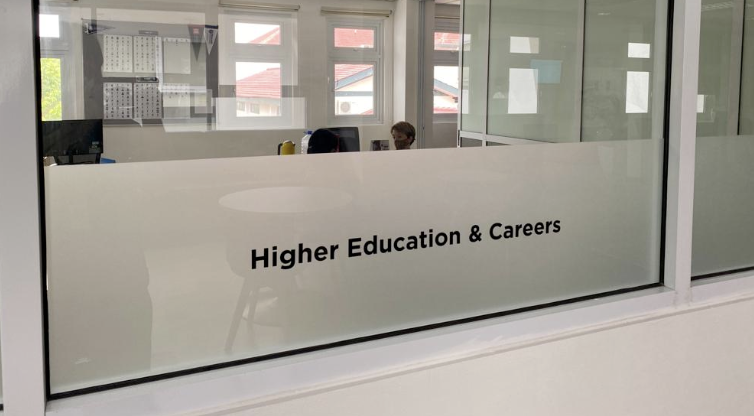 Finally, you may have noticed that a portion of the Front Field at EP has been converted into a temporary hard surface. This is to facilitate the relocation of our bus park, which will happen in the next few weeks as we prepare for future works.

Please remember that our parents are very welcome at EP - do join one of our coffee, chat and workshop mornings this term or simply chill out at the Coffee Shop (Stables), which is open each school day during school hours. We simply ask you to sign in at Reception when you come onto campus. I look forward to seeing as many of you as possible this year!

Wishing you a wonderful weekend,

Author: Dr. Maria Osowiecki, Principal Secondary Campus, Alice Smith School
You can read more about the work of our Higher Education Team here