On the 5th of November 2022, Alice Smith, Sri KDU, Garden International School (GIS) and Help International School participated in the KL Coding Cup hosted at GIS and Alice Smith came first place! In today's article our CS Prefects, Eugene & Jeremy, tell us more.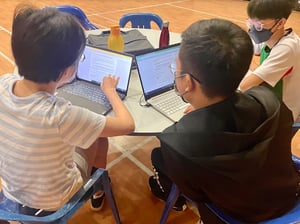 Out of the 3 KLASS student teams, one team won first place and another team came second, placing Alice Smith in first place out of the 4 schools! For the first time Alice Smith was able to bring home the trophy. This was an incredible achievement and hopefully the first of many times Alice Smith will be victorious!

The competition started with Alice Smith being firmly in the lead until getting stuck on the final question. The students showed immense resilience as they kept working hard whilst remaining focused. Their efforts paid off; with just 20 minutes left to go in the competition and after having worked on the question for over an hour, the answer was finally revealed by Derrick Seow, bringing our teams to the tie breaker round.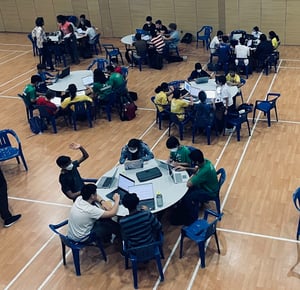 The students competing had an enormous amount of fun as their problem solving skills were put to the test by the intricate challenges put together by the GIS prefects. The challenges involved coding, image manipulation, physics and cryptography, allowing for students to leverage the skills they had developed in school to solve the challenges. Computing students have now set their sights on the next coding competition which will be held at Alice Smith in March of next year, with the goal of retaining the cup.

A huge congratulation goes to Cuan 12Q, Derrick 12C, Jeremy 12L, Eugene 12E, Frederik 12A, Huan Sha 11S, Zen 11R, Rex 11T and Aniish 10R who represented the school for this event!

Lastly, we would like to thank Ms Quaye for leading the team in this event and Mr Edmonds for his support in CS!

If you would like to get involved in the next Coding Competition, speak to one of the CS prefects (Eugene & Jeremy) or pop into the Computing department in Steve Warry.