It was great to welcome Sara Hirsch to our school last week and have her launch this year's FOBISIA poetry competition with Key Stage 2 (Years 3 - 6). Has her visit inspired your child to write more? Are you looking for an activity for them over the Easter break? If so here's another writing competition our Primary Students can enter! The Collins Big Cat Writing Competition 2023 🦁✍️
Celebrating science!
For this year's writing competition, let us know in your words what inspires, excites or fascinates you about science!
You can write us a story, a non-fiction account, a poem, a letter... whatever it is, we want to hear what you love about science!
To Enter
Write something on the theme of Celebrating Science that is no more than 500 words
Illustrations that supplement the words are also allowed
Mail your writing/send a picture of your writing to Mrs Ebsworth lebsworth.jb@alice-smith.edu.my by Sunday 23rd April.
We will enter two entries per category

Category 1 - ages 5-7 years

Category 2 - ages 8-11 years

These will be sent off to be judged by…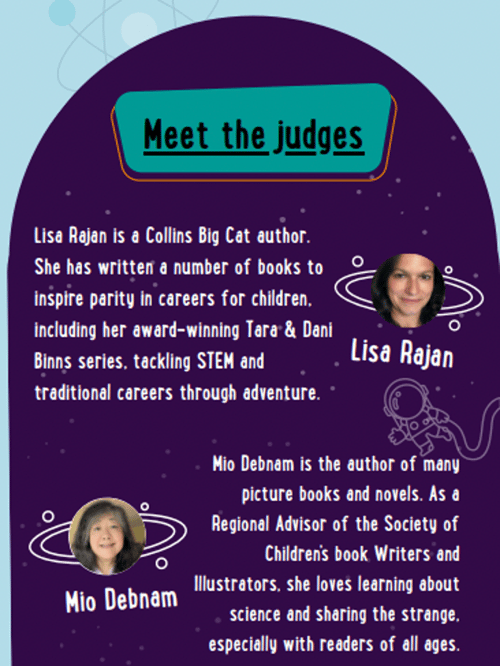 Good luck and get writing!