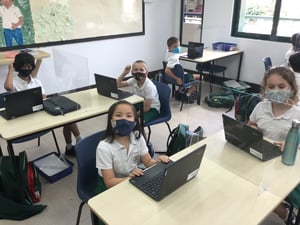 Our Year 5's are excited to receive their new Chromebooks this week! They are the first year group to benefit from the change as the Primary campus transitions to Chromebooks from iPads over the next two years. This change combines the very best features of a traditional laptop and an iPad into one device. Starting this term, the incoming Year 5 students have received school-issued Chromebooks that may be used at school and at home. Primary school parents will no longer need to purchase a device for students when they enter Year 5.
Technology in the classroom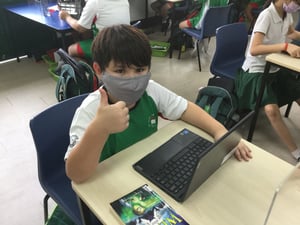 Our use of technology in the classroom is very much determined by what the learning objectives are. We do not use technology for technology's sake; rather our approach is to use it when we feel it will augment learning. This may be to type up a piece of work or to create a presentation. It is also used collaboratively, with multiple students working on the same document to, for example, put together a presentation on a given topic. In addition we have a range of online systems that students utilise to enhance their learning in, for example maths or reading. Again, their usage is very much determined by student needs and learning intentions.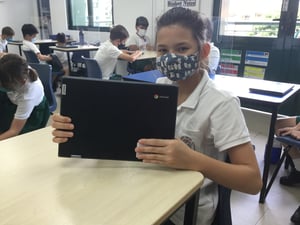 You can read more about the range of online resources we use and how we successfully implemented them during the recent school closure in our blog here
The school issued 1-to-1 Chromebook program will allow students to use the device within the classroom and at home in a supportive educational manner. Chromebooks are very popular for the education market due to the hybrid blend between traditional laptops and tablets. Students will be able to use their Chromebooks to do many traditional laptop functions while also being able to access Android-based apps and camera features that were popular with iPads.
Why did we choose Chromebook?
Battery life up to 10 hours
Small. Fits on student desks (11.6")
Works with existing iPad curriculum
Great durability
Optimized for Google
Can play Flash
Has a keyboard
Price and repair costs
Matches what the teachers require
Cloud storage
1 operating system allows for quicker student mastery and for teachers to focus on teaching and not IT support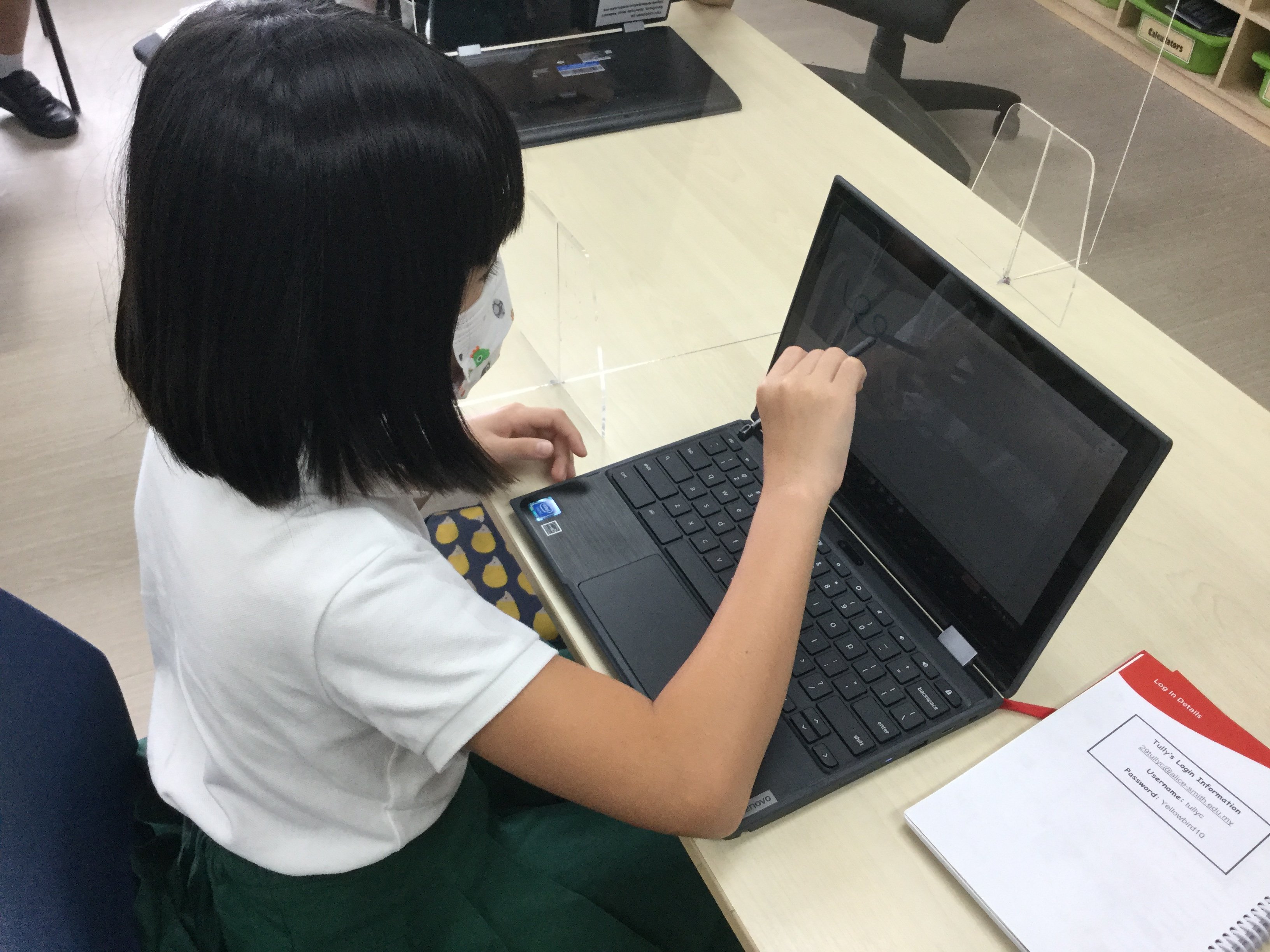 Safeguarding
The safety of our students is always our top priority and this includes being safe when using technology. The Chromebooks are purchased and owned by The Alice Smith School, which will allow for the school to be able to control and customize the intended learning experience. Unlike Bring Your Own Browser (BYOB) devices, the school-owned Chromebooks can be customized and centrally managed by the IT department, which will allow for enhanced safeguarding protocols when the devices are not directly connected to the school WiFi. This will ensure that a student may only install school approved applications and extensions, which will significantly reduce distractions and misuse.
We hope our Year 5's enjoy using their new Chromebooks!