We are delighted to announce that we have recently been awarded the Eco-Schools Bronze Award, in partnership with WWF Malaysia. This is our first big step in our journey towards becoming a Green Flag School and is truly a testament to our students' hard work, resilience and determination. In this week's KLASS Blog, our Eco-Coordinator, Hannah Richardson, tells us more about our journey towards the award and what it means for us as a community moving forward.



It is always reassuring and uplifting to have our student's hard work and commitment to a sustainable future recognised and celebrated. The Eco-Schools awarding body was particularly impressed that, despite the challenges posed by school closures, our Eco Club students did not hesitate to get involved in a wide variety of online events such as a virtual waste reduction challenge, an eco debate, a local food cooking competition and a Q&A session with The Hive. Through our environmental initiatives, we have introduced monitoring of recycling and have used the funds to provide service-learning opportunities for students, introduced sustainability-themed house events, and developed a wider variety of recycling opportunities with our Kloth Cares and ERTH bins, where we can recycle fabric and e-waste respectively. With the return of enrichment activities to campus, we could not be more excited to complete our Environmental Review and use the results to create a new action plan detailing our environmental goals and projects for the year ahead.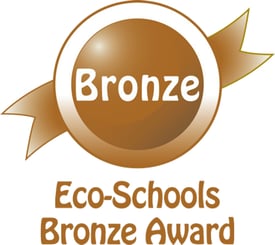 This term we will be setting up our Eco Committee for 2021-22, so please do get in touch if you are interested in joining staff and students in our quest to make KLASS more sustainable. There has already been talk of a biodiversity garden, sustainable PE kits, a zero-waste decoration challenge, composting, more eco debates, developing our edible garden and even introducing a hydroponics system, so watch this space to see what our wonderful committee comes up with next! You may also be interested in attending our parent workshop, currently scheduled for next term, where you will have the opportunity to learn more about our journey towards achieving the Eco-Schools Silver Award, share your ideas and provide feedback on our action plan, and attend workshops delivered by members of our Eco Club on sustainability at home.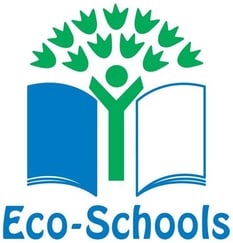 Our Eco Prefect, Nicole Sutton, best encapsulates what the award means to our EP community: "I believe our achievement of the Eco-Schools Bronze Award is a testament to the commitment of the school community and confirms the progress that the Eco Club and Eco Committee have made. It is truly encouraging to see the growing passion for sustainability at Alice Smith and the positive impact of the changes we have made in the past few years. The collective dedication of the school's eco-community has opened up incredible opportunities such as our collaboration with Uniqlo to promote clothing upcycling. In the future, I hope to see our sustainability efforts extend to more areas of our school, including the introduction of compostable food packaging on campus and the expansion of our ethical and charitable young enterprise ECA, KLASS Apprentice. Our journey to achieving the award has involved both successes and challenges; however, I believe that together we have built the foundations for a more sustainable future at Alice Smith, wherein consideration for the environment becomes an integral part of the school, influencing all of our decisions."

It is with heartfelt gratitude that we congratulate our Eco Club and Eco Committee for taking us on such an important journey towards a more sustainable future.


Wishing you a wonderful weekend,
Dr. Maria Osowiecki
Principal - Secondary Campus