Some would argue that examination results are the most important outcome of a child's schooling, giving them the best possible opportunity to get into university. In many ways this is true, but we believe that learning goes way beyond subjects and grades.
Service learning can be a great tool to provide a strong foundation for children's development and life beyond school.
What is service learning?
Service Learning is an educational approach involving teaching theory in a classroom setting and combining that with volunteer work. This is usually a non-profit or social service group, and this volunteer work provides opportunities for reflection to help deepen a student's understanding of the theory they are being taught.
Service learning can come in a variety of forms, but often it takes place through the school's extra-curricular programme and includes supporting a range of charities, organisations, and community projects both locally and regionally. Some examples of types of service learning are:
Direct service – can include tutoring, volunteering with patients or at a nursing home, helping a refugee family, walking foster dogs, or participating in events in the community.
Indirect service – working behind the scenes to help, such as organising a fundraising event, working with a food bank, collecting donations, a sponsored walk or run, or planting trees.
Advocacy – writing letters to government officials or educating others about possible policy changes.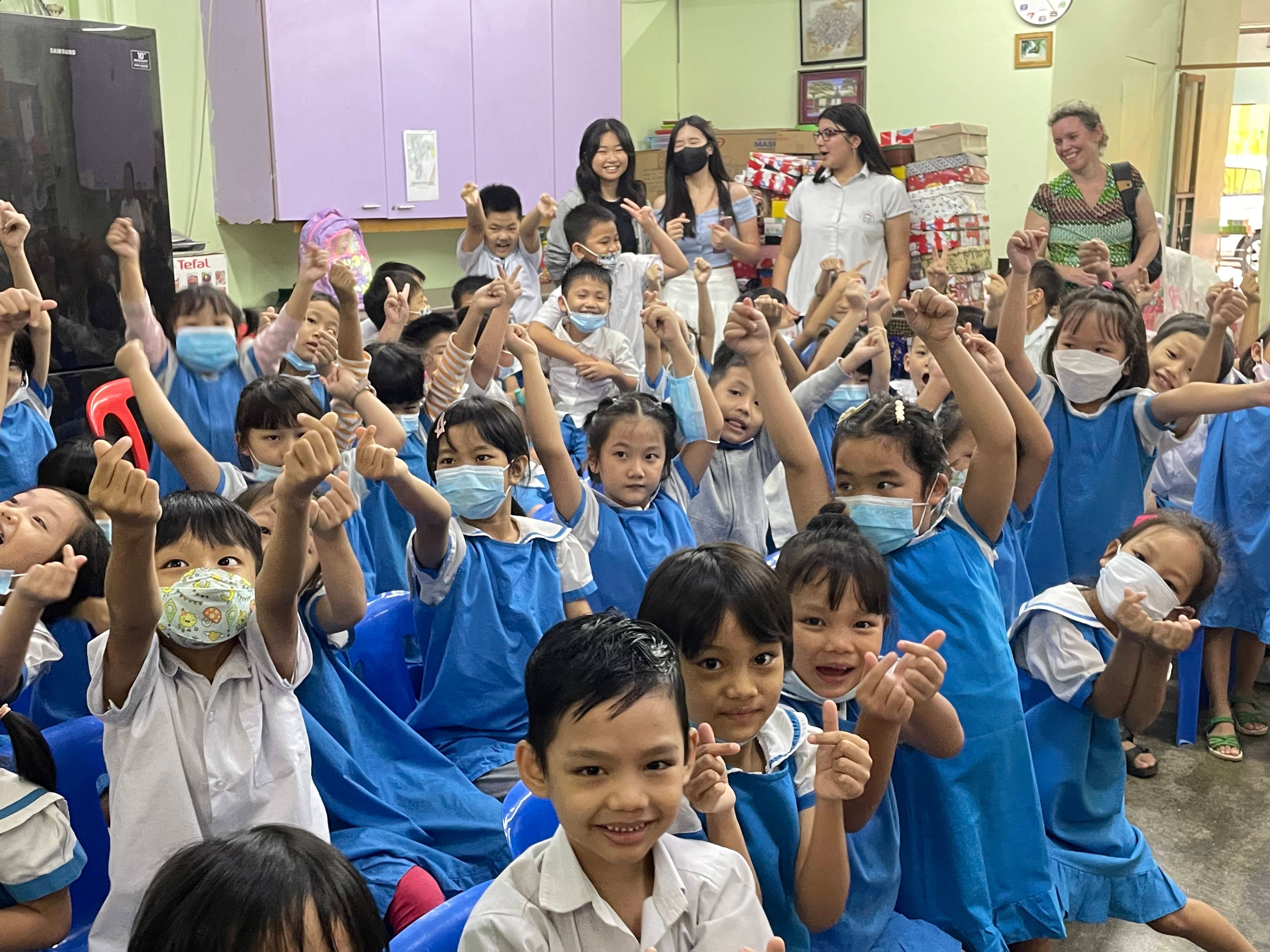 Why is service learning so good?
Enriching children's learning experience by doing something for others to help and support them helps teach civic responsibility and strengthen communities. It can provide an opportunity for students to contribute to something which they feel passionate about.
It also has a huge range of other benefits. It can:
Develop their ability to work constructively with others.
Encourage them to become a better leader (or follower).
Build communication skills.
Offer the chance to improve their talent for problem-solving.
Help build personal identity, spiritual growth, and moral development as well
Instil a greater inter-cultural understanding.
Improve social responsibility and citizenship skills.
At its core, service learning offers anyone the chance to become a better person.
An innovative approach to learning
At Alice Smith School, our expansive approach to learning gives all students and staff the opportunity to actively engage in a diverse range of activities beyond the curriculum. This allows for the discovery and nurture of talents and character, promoting a lifelong commitment to self-directed holistic development and learning.
We believe in the importance of service learning and strive to include it in our curriculum throughout our various schooling levels. Why not come and see for yourself? Book a tour with us or reach out to our Admissions department to ask any questions you may have. You can also download a prospectus to learn more about our curriculum and what we have to offer.