We are celebrating St. Andrew's Day today, November 30th! Here our KLASS Comm students at Equine Park tell us more about Scotland's official national day and how we are celebrating in school.
"St. Andrew's Day is Scotland's official national day. While Andrew the apostle has never been to Scotland, he has been the patron saint since 1320, possibly due to an appearance in a dream of the then monarch King Angus. He vowed to make St. Andrew their patron saint if they won in the upcoming battle against England.
At KLASS, we will be celebrating the occasion along with our Scottish members of the community by celebrating kindness. We encourage everyone to consciously perform an act of kindness, and write down any kind acts they have received on the bulletin boards we will put up near the canteen and the library steps!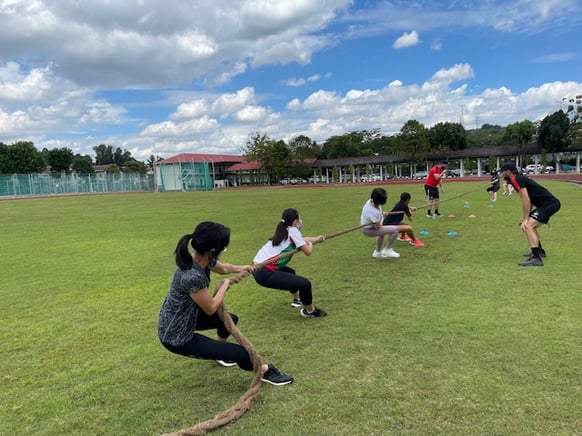 Lunchtime events will involve a miniature Highland Games. This is a festival annually celebrated by Scottish communities around the world, where participants will test their strength in various events, such as the caber toss which requires one to throw a heavy log as far as possible. Kilts and bagpipes are often spotted at these games - we will be playing various Scottish music instead. While early Highland Games may have helped select men to be soldiers and couriers, winners of the events will be getting prizes in Scottish shortbread!
The Highland Games are likely to have influenced the modern Olympics, as seen with events like shot put and the tug-of-war, which were seen in 1896 and 1948, and 1900 to 1920 respectively. We have chosen to run tug-of-war in teams of 4, shot put and the farmer's walk (walk as fast as possible while carrying dumbells) in our mini Highland Games, as we hope these will be fun, safe and suitable for our students."
KLASS Comm students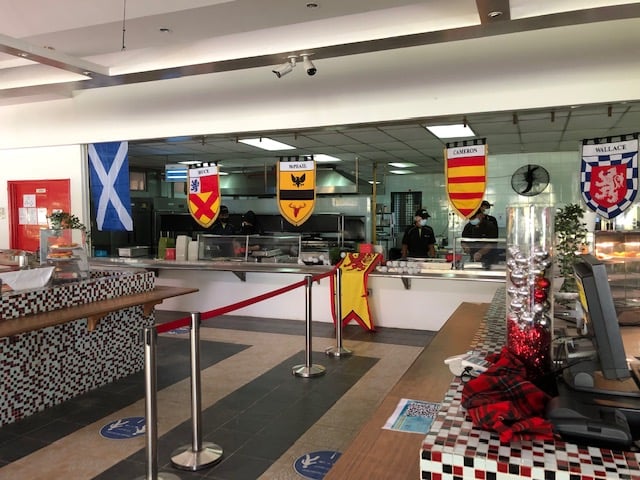 Our catering staff also got in the St. Andrew's Day mood, dressing up the canteen and serving some Scottish themed cuisine. Did you get to try their 'Rumbledethumps with salad' or maybe their 'Scottish stovies' or 'Scotch lamb broth'
(For those who haven't heard of it before 'Rumbledethumps' is a vegetable dish made from potato, cabbage and onion.)