On Friday 19th November, our Year 11 student, Qi Yan Chee, died at home in the company of his family. His death was unexpected and our thoughts and prayers are with his parents, brother, family and friends at such a sad time. Qi Yan has been part of our Alice Smith community - our family - since he arrived at EP as a Year 7 student back in 2017. His tutor group and friends knew him to be kind, calm, gracious and generous - someone who always had a smile on his face and was kind and caring in his interactions with anyone and everyone.
If you knew Qi Yan well, you may know that he was fascinated by grass - it was one of his favourite things to draw and doodle. Grass is strong - it grows in places that many plants cannot and it can even endure drought. Because its seeds are wind pollinated and dispersed, it is often the first plant to grow in a cleared area. It is neither ostentatious, nor loud. Instead, it quietly endures and nourishes others with its strength. This is how many of us will remember the kind and gentle presence of Qi Yan.
This page is a place for you to leave your thoughts, memories, wishes or condolences - a place to remember Qi Yan and celebrate his life.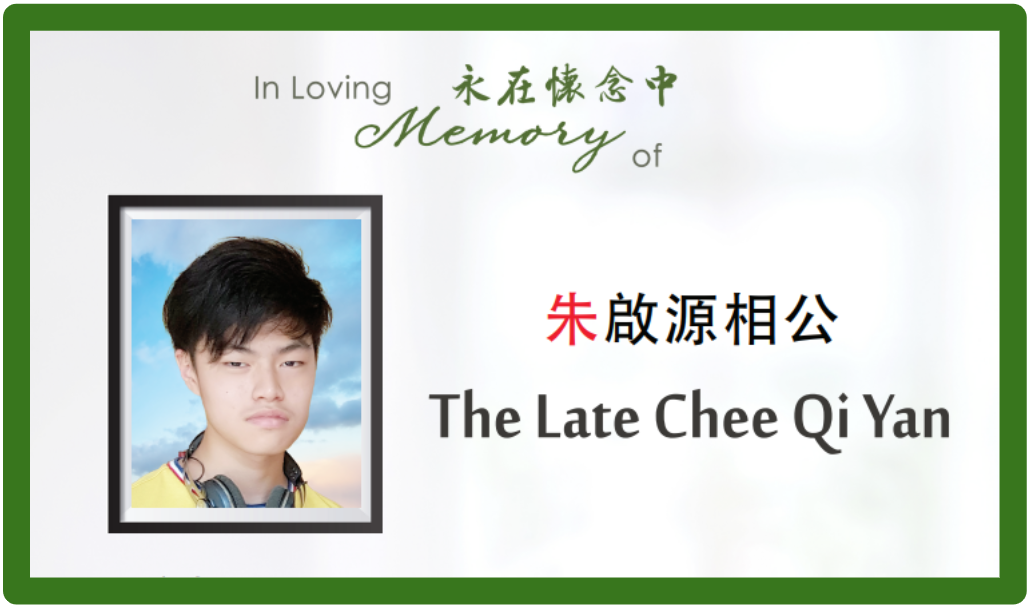 A note to our Community
It can be incredibly hard to make sense of a tragedy like this - to navigate our own thoughts and feelings and to manage thoughts around how we should and could respond. Our Counsellors and Pastoral teams are here to help the students and the KLASS community. They have provided some guidance here and you can contact them through their website here.