How many famous scientists can you name? Try it
Maybe your list includes Einstein, Hawking, Newton, Darwin, Fahrenheit, Boyle, Turing, Edison, Bohr, Tesla… but how many in your list were women?
Perhaps you named Ada Lovelace, Rosalind Franklin or Marie Curie? Well done if you did!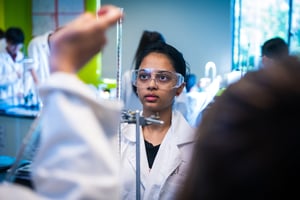 It's a telling point though that most of our most recognised scientists are men and the achievements of many highly influential women scientists has been 'air-brushed' from history. Only 53 women have received the Nobel Prize or Prize in Economic Sciences (out of almost 500 awarded). On occasion women have appeared to be overlooked when the award has been made to male colleagues working on the same project, such as in the case of Lise Meitner and Rosalind Franklin and only in 2014 did Maryam Mirzakhani become the first woman to be awarded The Fields Medal, one of the most prestigious prizes in mathematics.
The contribution made by women in scientific discovery and advancement has been significant but the lack of recognition means that our young women often have difficulty in identifying aspirational role models in STEAM (Science, Tech, Engineering, Arts and Mathematics) disciplines.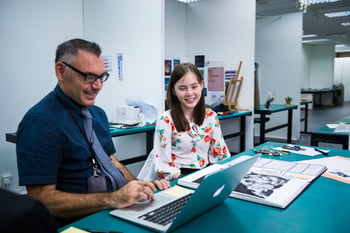 The explicit integration of Art into the STEM curriculum helps students develop transferable skills, such as critical thinking, collaboration and communication, which will be highly valued in the workforce as they take up jobs and careers in areas we haven't even thought of yet. This will open many new and exciting pathways for both women and men.
"STEAM is more than just the traditional science, technology, engineering, arts and maths subjects on their own - they're opportunities where subjects combine to form interesting new subjects such as bio-engineering and biotechnology," explains John Durant, MIT Adjunct professor.
So how do we encourage our young women to take STEAM subjects and what are the career opportunities for them?
We are delighted to be welcoming a panel of distinguished women from the University of Dundee on Friday 14th February to discuss this important topic.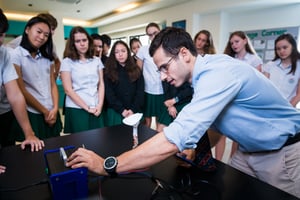 The Panel session will be part of a wider day of STEAM related activities where our students will have the opportunity to participate in workshops with the team from the University of Dundee in a range of subjects including Life Science, Art & Design, Computing Science, Architecture and Engineering, as well as a host of cross curricular opportunities bringing diverse subjects such as science and drama together.
Update
View photos from the panel here and also those from our 'Women in STEM' drama event, which showcased some of the contributions made by women in STEM through monologues written and performed by our GCSE and A Level students.