As we continue with online learning and engaging in educational activities, it is good to be aware of the challenges that such a platform can present to our students. The school's educational platform of Google is a secure platform that permits students to access materials used by the school for educational purposes. Students have the ability to share work and chat through voice and text, all of which occurs through a safe and monitored environment.
As students seek more social connection and entertainment, students move out of the school platform to other platforms that are less regulated or not appropriate for their age group. Students may increase their engagement with mediums used previously, such as Snapchat, Instagram and TikTok amongst others. As students struggle to regulate their time and space, they may be doing this more in private spaces and into the early hours of the morning.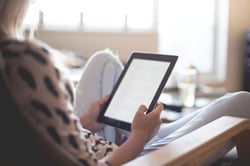 As parents and educators this is a good time to be more vigilant. During this period of pandemic we have seen an increasing number of students being exposed to harmful chat or postings through social media, unsolicited images or recording in chatroom platforms such as Discord and others. As the platforms come and go, the content shared or posted remains inappropriate.
As parents and educators we understand how difficult it is to stay on top of ever changing apps and social media. Here are 10 simple things that can be done to support your child:
Talk openly with your child about their online activity - would they say what they text?

Keep screens and devices where you can see them

Know your parental controls - use Google safe search functions

Know who your children's online friends are and teach them not to share passwords, with younger children seek to be friends with them in their social media groups

Be 'share aware' to protect your privacy - do not share private information

Keep control of your family's digital footprint - consider the sharing of any posts, images or photos, are they public or private, shared with people you know and trust

Teach your children to keep their location private by looking at the device settings

Keep track of online time

Be #SocialNetworkSavvy - look at the social networks used by your child, makes sure they know how to report, block and keep information private

Lead by example - share with your children how you use social media, be comfortable sharing images and access to your phone and devices
We encourage you to have a discussion with your child about what they do see online and how they feel about it. In talking, you can begin to understand their experience of social media and online use. Sometimes as parents we can catastrophize the situation despite the fact that our child may actually have things under control. Importantly, do talk to them about how to manage things if they go a bit wrong, such as what to do if they see an inappropriate image or receive a threatening text. In these cases, they should not respond and instead talk to a responsible person and report the incident.
As a school we are committed to continue working with home and school to educate students and help them navigate their online experience so that it can be positive, so that they can develop in their learning, acquire new hobbies and connect with their friends.
Author: David Slade, Vice Principal (Our Students)