What is Sociology?
Sociology is a wide-ranging field that encompasses many aspects of society and develops students' awareness of the world around them. It is the study of society, people and their behaviour. Sociologists examine theories of society, look at evidence and collect research to establish whether theories are correct. We also hope to use this research practically to improve society and develop effective government policies.
Sociology at KLASS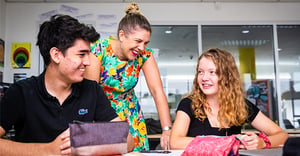 The summer holidays are a great time to relax, recharge and reflect on the year, for both students and staff. The Sociology department has been very proud of how our A Level students have worked and progressed this year, even with the change to online learning. It is also really pleasing to see many students going on to study social sciences at university. Students are engaged and active during lessons, and we encourage debate, critical thinking and analysis.
International Recognition
This year we were gratified to see some of our students' work be recognised in international competitions. The broad range of topics shows how students can apply their knowledge in many different ways:
In February, Rhianna Jenkins was awarded a Certificate of Commendation for achieving 2nd place in the FOBISIA Social Sciences Essay Competition, for her critical essay discussing the statement "the western approach to pollution is different from that of the eastern approach". This essay showcased her writing skills and drew on a range of independent research, as well as drawing on our study of issues such as globalisation, culture, green crime and state policies.
We also study the media and theories of society. Sonia Uthirapathy was able to draw on this for her entry to the British Sociological Association Essay Competition, in which she was awarded 2nd place for her essay 'How can sociology contribute to the understanding of Love Island?'. The judges commented that "the focus on Love Island drew on Bourdieu, feminism and the sociology of the media. This nicely structured submission was reflexive and imaginative".
More recently, Sonia won further recognition for her entry to the University of Cambridge Sociology Photography Competition. This again drew on our study of family, gender roles and society.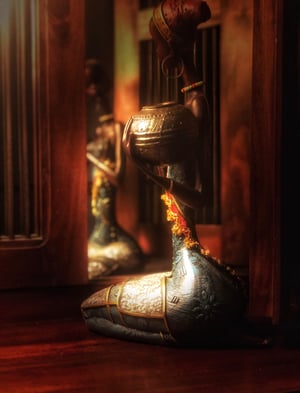 Sonia's entry 'Self-reflection' explored the expectations placed upon women by society, the competing forces of structure and agency, and how hopes for gender equality shine even more brightly for the future. Using symbolism to evoke social pressures, Sonia wrote that "her vase is cracking because of the pressures that society has put on her as a woman, a mother and a wife."
Please do look at the Cambridge Photography Competition 2020 which showcases the entries and illustrates some of the very contemporary topics within Sociology (there are many covering Covid-19!).
Sociology is currently offered at A Level only. If you wish to find out more, please see our GSite or email egraham.ep@alice-smith.edu.my.
Author: Emily Graham, Head of Humanities, Alice Smith School