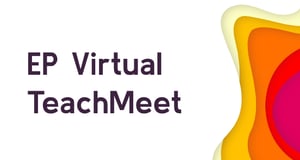 Even during these uncertain times and during online learning, our teachers are still continuing to collaborate and develop professionally. Ensuring they maintain the highest levels of professional practice to deliver the best learning and teaching experience for our students.
A TeachMeet is an informal gathering of teachers where we share good practice, innovation and personal insights into learning and teaching.
Last Monday, we held our very first Virtual TeachMeet. For this particular Virtual TeachMeet, our focus was sharing innovation and good practice with virtual learning and assessment.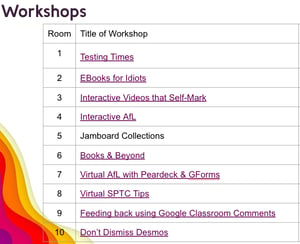 Ninety-one of our secondary teachers joined a Zoom where they engaged in an introduction on safeguarding and child protection. This was followed by an opportunity to join various breakout rooms by choosing workshops from a range of ten that were led by our teachers. Workshops included an exploration of various applications to enhance online learning and assessment, tips to engage students creatively in a virtual classroom and online formative assessment.
Despite the barriers and challenges we face in an online world, our teachers are still managing to connect and embrace the power of collaboration and sharing for the good of our students.
You can read more about our approach to continuing professional development for KLASS teachers in our previous blog articles 'Why Parents Should Care About Professional Development for Teachers' and 'Coaching the Game Changer'. If you are interested in how you can help support your child at home with online learning you can find some hints and tips in our article on 'How to Create a Positive Learning Environment at Home'.