A career in medicine is both an exciting and a daunting prospect. In a competitive and demanding field, how can our young people prepare themselves for the training required, as well as the application process to enter programmes of study? In this week's Secondary Blog, biologist and Vice Principal for Our Staff, Nicola Howard, shares insights into the valuable forum created for and by our students to prepare for careers in medicine - KLASS Medics.
With so many students wanting to pursue a career in medicine, we provide a bespoke 'aspiring medics' programme here at KLASS to support and prepare our students for the rigours of medical school. Currently, our focus is on our Year 13 students who have recently completed their UCAT (University Clinical Aptitude Test), which is an admissions test used by UK universities. Our weekly sessions are composed of practice style questions and role plays as well as exploring the values, skills and attributes of medical professionals.
Being able to think on your feet as well as demonstrate empathy, an ability to listen and knowledge of the medical field contribute towards the daunting side of our future doctors' pathway. On the other hand, the thought of helping people, kindness and curiosity is what drives our students to want to pursue medicine. Our favourite question that kicks off our first series of sessions in Year 13 is 'if you could invite any 2 celebrities to dinner, who would you choose and why?' This question is designed to allow students to demonstrate their quick thinking as well as the breadth of their thinking. Teamwork, collaboration, leadership and curiosity are what universities are looking for in potential candidates, so any opportunity to demonstrate this should be taken.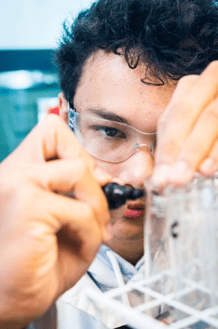 We asked a couple of our future doctors 'Why Medicine?' and this is what they said:
"I want to do medicine because it allows me to apply complex biological concepts to make a direct impact on the lives of the people around me. I love how I can strengthen my community in a holistic, vocational way." Mohammad Ahmed Sheikh (Year 13)
"I want to study medicine because I believe after years of study, I would be mentally strong enough and knowledgeable enough to directly improve the quality of people's lives. And I believe, with a strong intention, that there is no greater good than helping the ones who lack to become whole again." Edward Guo (Year 13)
"As somebody who enjoys embracing challenges, the diversity and the ever-expanding knowledge of the individual sub-fields interest me and the intricacy of the course will motivate me to work harder. Medicine is also a field which every individual has or will encounter in their lifetime, and I wish to be part of that to improve the quality of life to the best of my ability." Ivan Yeoh (Year 13)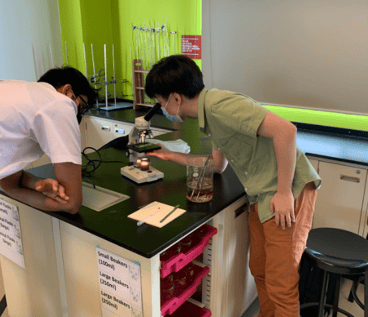 Preparing for the Multiple Mini Interviews, including a range of role play activities, supports our applicants in their applications. Whilst we wait in anticipation for offers of an interview from medical schools to come in, we start to practise one-to-one interviews, shaping our students and preparing them for success and entry into medicine. In Terms 2 and 3, we widen our programme to include Year 11 and Year 12, informing and upskilling them on medicine generally. With opportunities to visit hospitals and engage with a number of guest speakers, we pave the way for our students to nurture their curiosity and cultivate a desire to pursue medicine. Many of our guest speakers are alumni who are either still at medical school, or have graduated and are now practising. If any parents would like to support our programme, in any capacity, please do get in touch.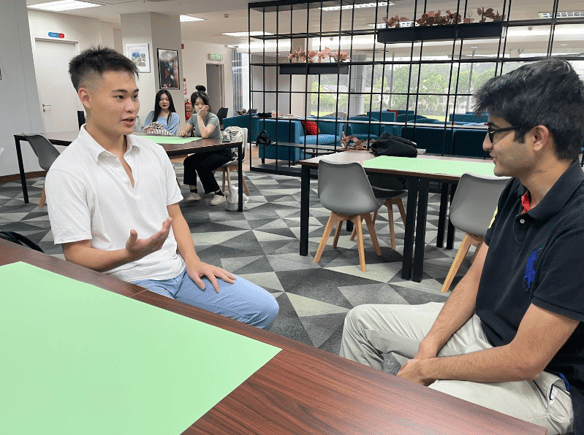 A huge thanks to our KLASS Medics team of students and supporting teachers for creating such a valuable learning environment for our future EP doctors.
Wishing you a wonderful weekend,
Maria Osowiecki
Secondary Principal