The Alice Smith School has offered the EPQ to Sixth Form students since 2009. It was initially a compulsory component for Sixth Form students but has more recently become optional. With universities now giving greater recognition of this qualification in entry offers, we are seeing a strong take up by our students.
Our results for EPQ have risen to a very high level with 54% of the 2020 cohort achieving A*-A grades and a similarly high performance is expected with our 2021 cohort who have already submitted their projects.
Since 2020, the EPQ department working with the Library has made a formal publication on the cohort EPQs in a pdf eBook that provides both an impressive archive of this formal research by our students as well as being reference sources for our current students both as they choose their own research direction and for sources to cite in their own EPQ research papers.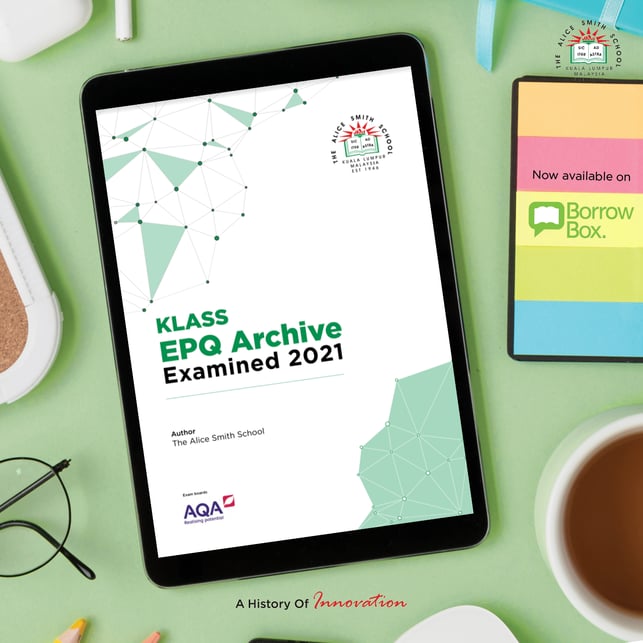 In our 2021 publication EPQs, we feature all 37 submitted EPQs in an impressive 1078 page book. We ourselves and our students are proud of what we are achieving and believe that this exemplifies the powerful academic prowess that we develop in our students at KLASS.

Have a read by getting yourself a copy available on the BorrowBox Library app. For further info, please contact ep-library@alice-smith.edu.my


Robert George
Head of Libraries - Secondary Campus