During the MCO our KLASS MEDS team has been arranging on line sessions for our aspiring doctors and life scientists. During January they have heard from three great doctors who have talked passionately about their careers in medicine and particular specialties.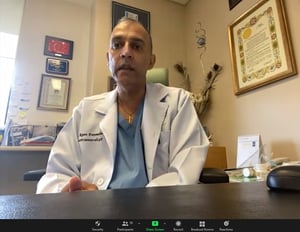 In the first week of term we welcomed Dr. Ryan Ponnudurai of Prince Court Hospital (PCH), who spoke to our KS4 and 5 aspiring doctors. Dr. Ponnudurai spoke about the highs and lows of the medical profession, the sacrifices that need to be made, and he unbelievable rewards of going to work every day. He was able to recall his experiences in Ireland and America before he qualified, and a whole range of experiences since he started working at PCH. He spoke about the struggles of COVID, issues with private versus public healthcare, and asked our students their ideas of a host of ethical issues such a gender and positive discrimination in medicine.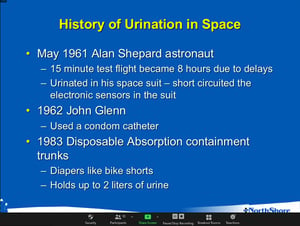 Our next speaker was Dr. Park of Northshore University Chicago. Dr. Park prepared a fascinating presentation on space medicine; the practice of medicine on astronauts in outer space. This included the prevention of exposure to the hazards that may cause the astronaut ill health over extended periods. Dr. Park was able to describe the science of the technology used to protect the astronauts from things like radiation exposure. He helped our students understand the specific dietary requirements of astronauts, the need for robotic surgery in space, and specific waste management techniques, focusing on CO2. As always, our students engaged by asking a plethora of questions about the application of some of the techniques on earth to help solve problems such a global warming.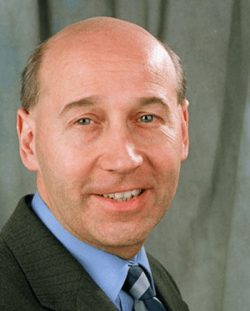 We ended January's sessions with a talk from Dr. Larvin, Dean of PU-RCSI School of Medicine, and former KLASS student, who spoke to our KS4 and 5 aspiring doctors. Dr. Larvin walked us through a procedure that he carried out involving keyhole surgery to remove the gallbladder. He spoke about the incredible medical advancements in the field of surgery in his time as a doctor, and how his job has changed dramatically over the last 20 years. He spoke passionately about his favourite organ, the pancreas, and about a number of ethical dilemmas he is faced with almost every day.
He advised our students on areas of research, and how they might be able to work on skills over the next year in order to be fully prepared to apply for medical schools next October.
What's next?
During February we are changing our focus to look at how to apply for a medicine or related degree course. We'll have guest speakers looking at how to prepare for the BMAT (BioMedical Admissions Test) and UCAT (University Clinical Aptitude Test), what medical schools look for in applications and how to write your personal statement.
If you're not a KLASS student and would like to join our sessions please email our Higher Education team for more details.
What is KLASS MEDS?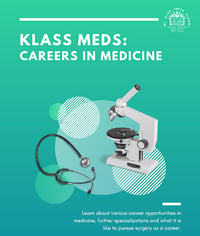 KLASS MEDS is a student led programme focused on life sciences which gives students a chance to gain new experiences and continue their passion in this field outside of the Alice Smith School's curriculum. Any student from (I)GCSE and/or A-Levels can be a part of KLASS MEDS. This programme isn't necessarily for medicine or life science students, other students interested in other fields can benefit from this because there will be many topics linked with other subjects such as physics (biophysics), chemistry (biochemistry), mathematics & engineering (bioengineering) and computer science!