For the past twelve years we have participated in the FOBISIA Short Story Competition. The competition is a great opportunity for children to apply their writing skills for an authentic, engaging purpose and we have been bowled over with the exceptionally high standard of writing from our children.
The theme for this year's competition was 'Memories', which gave the children a broad topic to explore. As you can imagine, we had a wide range of stories from inventions that rely on memories, flashbacks to the past and how a memory can impact a decision.
We are very proud of all the Key Stage 2 children for their efforts in showing what amazing authors they all are. Class teachers had a difficult job choosing a class winner - A big WELL DONE is deserved to our Key Stage 2 class winners who were eventually chosen by their class teachers. The individual class winners were announced during our Key Stage 2 assembly, with the children receiving a certificate to celebrate their achievements. 👏👏👏
Key Stage Two Class Winners
| | | | |
| --- | --- | --- | --- |
| Year 6 | Year 5 | Year 4 | Year 3 |
| Amelia T | Henry S | Finn S | Alana C |
| Rayed A | Yasmin T | Coco D | Lucas L |
| Aideen C | Alexandra C | Atharv S | Ayla J |
| Miles Y | Isabelle S | Tex T | Kimberley B |
| Sofia A | Danha K | Raelynn C | Virinchi T |
| | | Clarice M | |
Key Stage Winners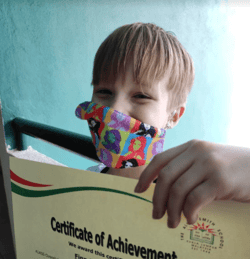 From the Key Stage 2 finalists, the English team and Mrs Lyford (Teacher Librarian) had a tough but entertaining job of trying to decide which two stories from Alice Smith primary campus would be put forward to represent the school. One winner will represent Years 3-4 and the other will represent Years 5-6.

On reading the stories, it was clear that the children had put a lot of thought into their characters, setting and plot and showed unique and individual writing styles which came across in their selective choice of vocabulary and writing tools such as sentence types, dialogue and use of punctuation for effect.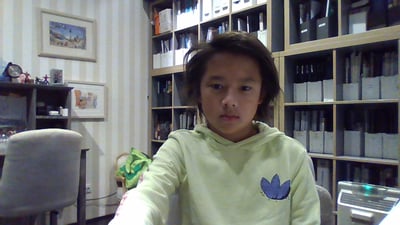 After a long and thorough decision making process, we would like to congratulate:
Miles from 6T for his story "Is it YOU?" and
Finn in 4S for his story "The Magnificent Machine",
whose stories have been put forward to represent KLASS in the upper and lower key stage categories of the competition. Both stories showed a great flare for writing, engaging the reader from beginning to end. Here are some extracts:
Is it You? By Miles in 6T
A vibrant poster caught his eye, standing out against the dusty wall it was stuck on. The plump officer on the poster pointed directly at them, and exclaimed "Who's absent... Is it YOU?" His accusatory fingers and eyes followed them wherever they walked.
The Magnificent Machine by Finn in 4S
In a strange, foreboding forest, lived a man. His wild, unkempt hair went down to his knees, and it was flecked with grey. This inventor's goal was to collect shimmering gemstones, yet this was not always the case.
We wish them luck in the next stage of the competition where their shortlisted entries will be judged by award winning children's author Ruth Eastham and the British International School of Ho Chi Minh, Vietnam.
Editor's note: Excited to read Finn and Miles's full stories? We'll be sharing them with you in the coming weeks.