Thank you
We deeply appreciate your support and understanding throughout this school year as we responded to the changing circumstances of the pandemic. From pivoting between being fully open, to being partially open, to being fully closed again, it has been an uncertain and difficult school year for everyone.
From the recent parent surveys, it was reassuring to see your high level of satisfaction across both campuses with your child's overall education, including their safety, enjoyment, care, achievement, quality of teaching, progress, learning opportunities and their social and emotional wellbeing. There was a strong theme of appreciation within your comments.
With your generous support, The Alice Smith School Foundation has continued to serve the wider community, with donations to Our Build Kindness Campaign supporting families in need with food for almost 18 months. The recent auction of the fantastic Year 6 animal themed artworks contributed RM15,150. Thank you to everyone who helped in any way with this campaign.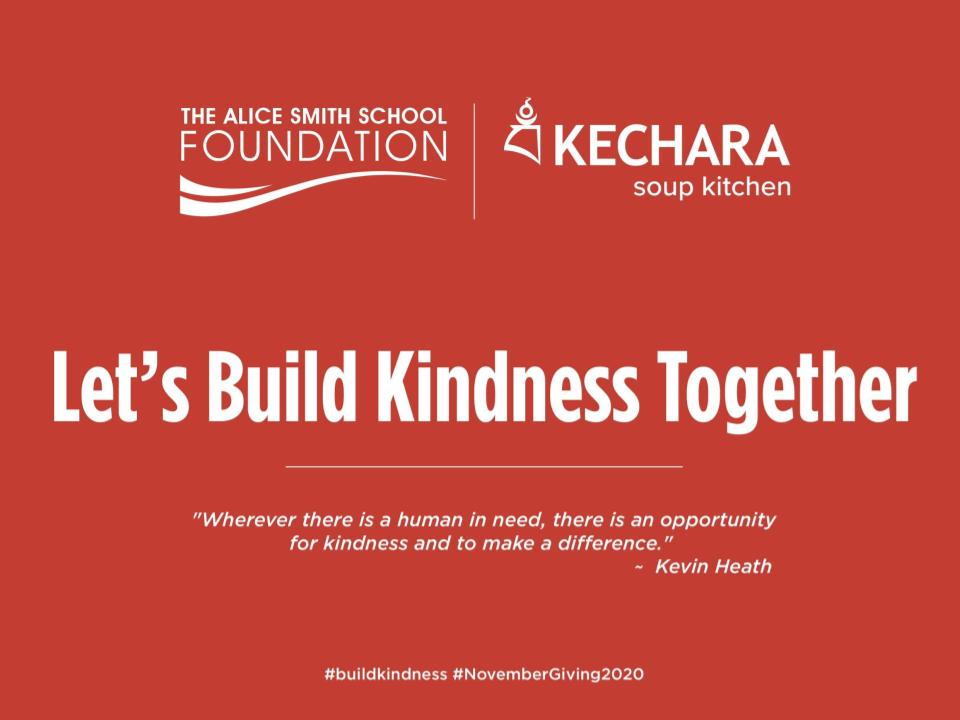 Distance Learning and responding to the pandemic
The teaching staff have done exceptionally well to deliver a high quality learning experience to provide students with the best education possible. This is reflected in the survey feedback on your child's experience with distance learning.
While a virtual learning programme can never replace F2F provision on site at school, it was reassuring to see your high level of happiness with the school's response to the challenges brought by the pandemic. Many of you commented on how well staff and students had transitioned into virtual learning and recognised the ongoing support students have received from our pastoral and subject teams, as well as the clarity of communication surrounding the events of this year and guidance for students and parents. It was clear that the quality of relationship between your child and their teachers has been instrumental in supporting their wellbeing and learning.
School operations
The Council and school leadership are focused on continuing to deliver the best possible education for our children, whilst also ensuring the financial viability and sustainability of our school. All of the operating cost areas of the school continue to be reviewed to ensure that the School operates as efficiently as possible without compromising on the experience of our students.
School fees for next academic year have been maintained at this year's level and unutilised operational costs for this school year due to the impact of the pandemic were passed on to you as a rebate in term 3. Reserves will be used to manage a deficit budget next academic year due to a drop in enrollment, particularly at the primary campus.
The school is continuing to support and offer assistance to our families into next academic year within its financial means as a non-profit organisation. We encourage parents and families facing these circumstances to reach out to the school to discuss and explore what support options best meet their needs.
Appointment of Head of School for August 2022
As announced recently, Ms Sian May has been appointed as our new Head of School commencing in summer 2022. Sian is a passionate British educator with a strong track record of strategic success in developing exciting education provision across a range of international schools including teaching and leadership positions in the UK, Hong Kong and Switzerland.
Sian brings a passion for student-centered education and a collaborative and inclusive leadership approach. Her authentic, engaging personal style will allow her to connect powerfully with the Alice Smith community.
The Council will work closely with Sian and Roger over the coming year to ensure a smooth transition.
Farewells
Congratulations to our graduating Year 13 Class of 2021. Their adaptability, resilience, perseverance and determination have been evident through an incredibly uncertain period of time at arguably one of the most important stages of their lives. They have graduated in virtual style with many successes and achievements, individually and collectively, that are deserving of the highest accolades.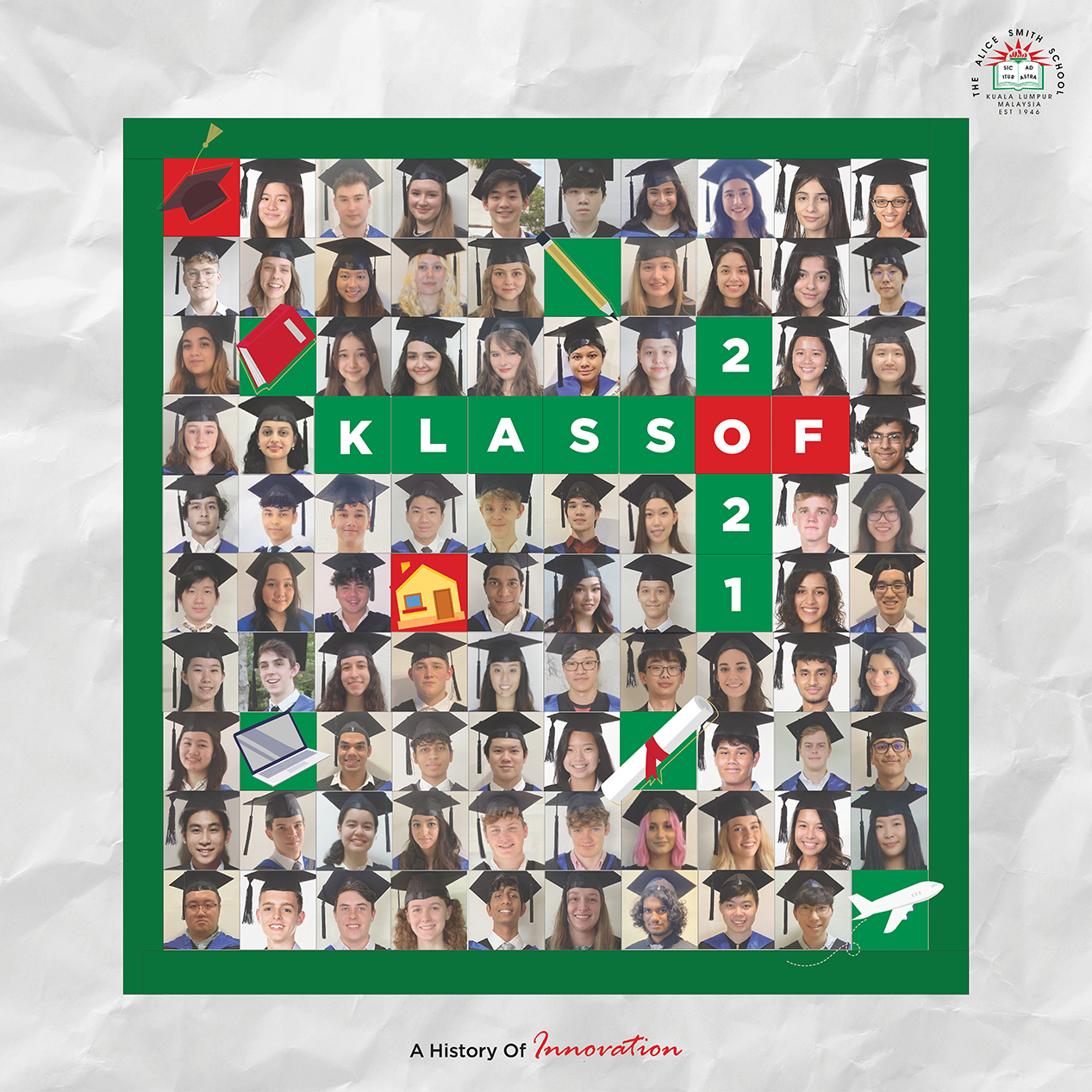 We bid a fond farewell to staff and families who have left our school through this year or will be moving on this summer. Thank you for being part of our school community and we encourage you to stay connected with us through our KLASSics alumni network.
The new Academic Year
It is reassuring to see the increase in the vaccination rate in Malaysia as part of the government's National Recovery Plan (NRP).
The Malaysian Government recently announced that students in exam year groups may be given priority to be vaccinated against Covid-19. However, our latest understanding is that the government will only prioritise the use of Pfizer vaccine to adolescents with underlying medical conditions and all other students under 18 will be vaccinated after the adult programme.
At this time, we are hopeful that we will be able to open both campuses to students for F2F learning and teaching on 30 August. This could be a full return, partial return or virtual learning. This is wholly dependent on government directives at the time based on the NRP.
Our priority will be to ensure that students are safe and supported as we commence the academic year. If this can be onsite, our safety protocols and procedures that proved to be very effective when we have been onsite this school year, will be in place. A blended learning model may be needed for the start of term, with some year groups onsite for face-to-face lessons and others on distance learning.
Thank you again for your support this school year.
There is cause for optimism as we look forward to the new academic year. However, with the pandemic continuing and uncertainty remaining about the timing of phases in the NRP, we will need to continue to work together to ensure the best possible outcome as a school community.
We wish you all a safe summer.
Sic Itur Ad Astra,
Marama Schnitker, Chair, Council of Governors
Roger Schultz, Head of School