This week we reached the exciting crescendo of our Young Musician of the Year Competition. Following a rigorous judging process by our guest judge, Mr Kevin Field, our Junior and Senior winners were announced at this week's Key Stage 3 and Key Stage 4 and Sixth Form Commendation Ceremonies. Congratulations to our Junior winner, Ivan (Year8), whose performance of a piano piece by Yurima was compelling, beautiful and soulful. Congratulations also to our Senior winner, Soo Jeong Han. Soo Jeong also played a piano piece, this time by Gershwin. Her technical ability and energy were palpable.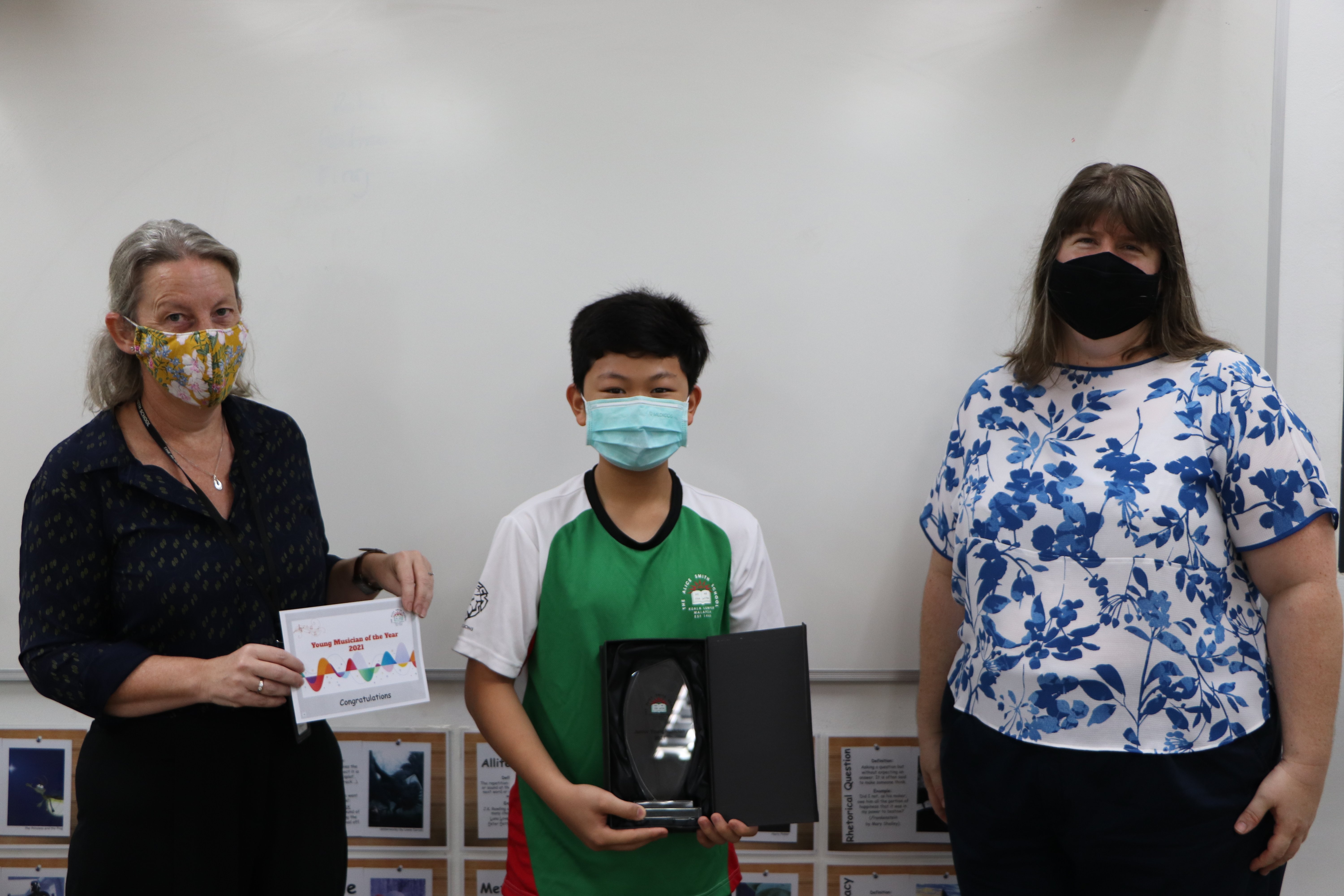 This is an exciting new competition that the music department launched at the beginning of the year and many young talented musicians took part. To enter students had to independently perform a piece of any genre of no more than six minutes in length. There were many exceptional performances and our music prefects were pleased to see "The sheer amount of hard work and dedication put into preparing the pieces."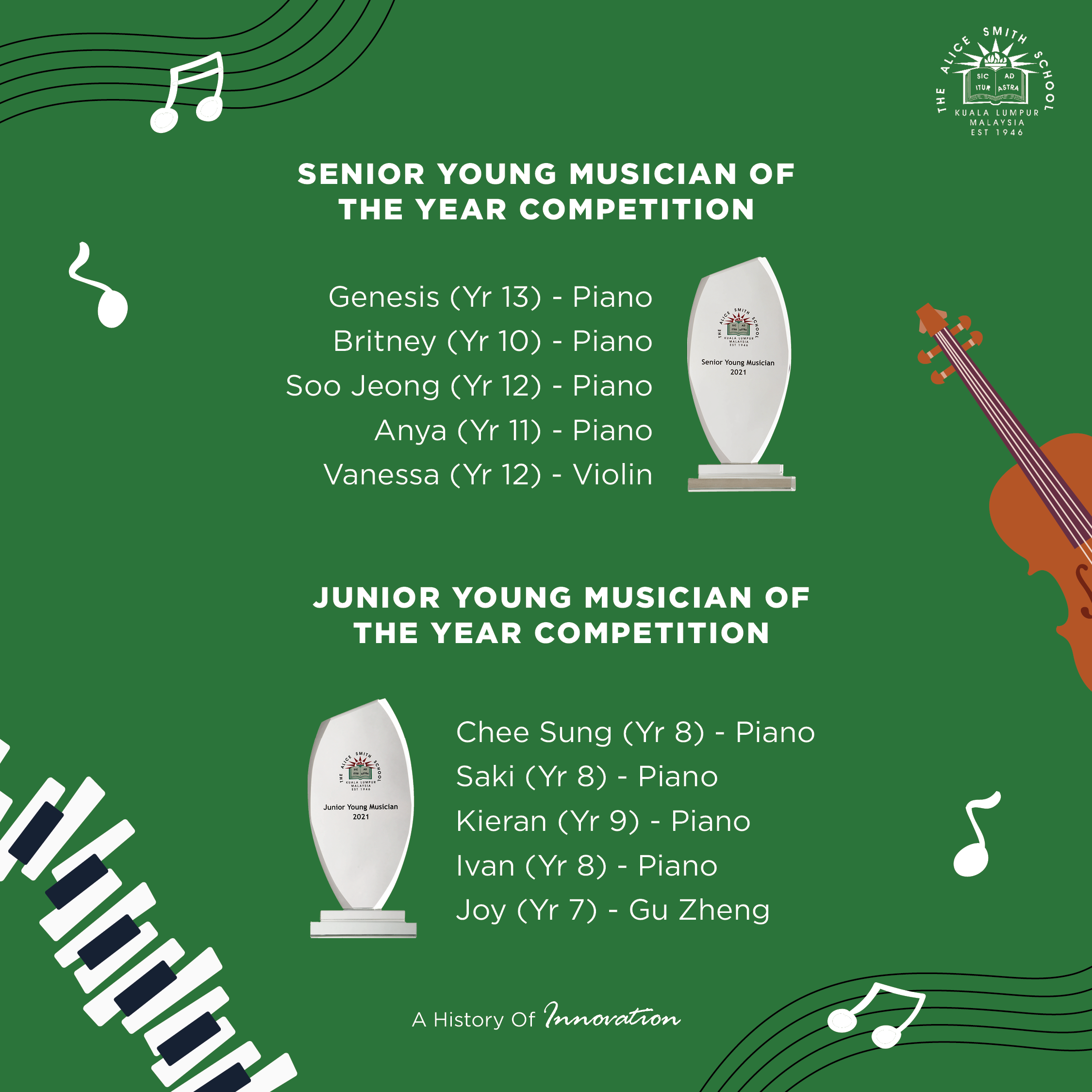 A short list of five entries for both categories was complied and these were passed to our external judge, Mr. Kevin Field, to pick our overall winners.
Kevin has over 25 years of experience and expertise spanning continents, garnering numerous awards and accolades along the way. Kevin is an international conductor and was the Sub-Principal Percussionist with Bournemouth Symphony Orchestra, the UK's oldest and most established provincial professional orchestra.
Kevin commented, "It is an honour and a privilege to be judging the Alice Smith Young Musician of the Year and congratulations to each and everyone of you. I have listened to each piece four times, at different times of the day. It has been an absolute pleasure."
Speaking about our winners Kevin commented, "Both soloists performed with fluency, a sense of ownership and the ability to communicate. Good luck with everything that you do, keep going and most of all enjoy it. Congratulations to both the winners."
Well done to Ivan and Soo Jeong and here are their winning performances for you to enjoy!
Thank you to Ms. Handley and our music prefects for inspiring our inaugural Young Musician of the Year Competition - this is definitely a KLASS event that is here to stay.