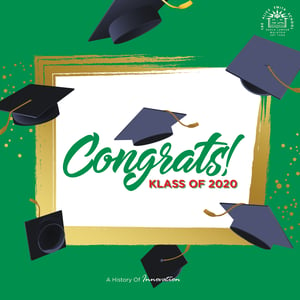 UPDATED 24th August: This article has been updated with our latest results following the changes announced by the UK government to allow teachers assessed grades to be awarded where it was higjer than the grade previously achieved.
We are very pleased to share with you the news that 92% of our A Level students have already confirmed offers from their first choice universities following the publication of A Level results last week.
In the UK, students have secured places at prestigious institutions, including the University of Cambridge (four places), London School of Economics (LSE), Imperial College London, the University of St Andrews, the University of Edinburgh, King's College London, Queen's University Belfast and University College London (UCL). In the United States, students will be taking up places at Yale University, the University of Southern California and Davidson College. In the rest of the world, students have successfully confirmed offers in Australia at the University of Sydney, in Canada at the University of British Columbia and York University and several students will also be heading to Europe to study at exciting academic institutions such as the University of Amsterdam.
92% of our A Level students have confirmed offers from their first choice universities
The landscape of examinations and results has been very different for our students this year. At this stage, we are delighted that the graduating class of 2020 has achieved an outstanding A*- B grade rate of 82%, with 62% of grades at A* or A, both improvements over last year's results. Our overall pass rate remains at 99%.
Our Secondary Principal, Dr Maria Osowiecki commented;
"We are so very proud of the way our Year 13 students have adapted to the shifting landscape that we have all found ourselves in this year. At the culmination of their school journey, they have demonstrated great strength of character, resilience and agility against a backdrop of a global pandemic and a dramatically altered final examinations and results process. Their flight path may have shifted, but they have kept their eyes firmly on the horizon. To see so many of our students accepted onto courses and pathways of their choice at world-class institutions of learning is truly inspiring."
Congratulations to all our Year 13s and we look forward to following your future successes. #KLASSof2020