With entrance to elite universities becoming ever more competitive and with increased emphasis on specific entrance examinations and interviews required by certain universities, Alice Smith School aims to ensure that such students have a personalised support programme catered for their needs.

As a part of the extensive Higher Education provision given to A-Level students at Alice Smith School, we are proud to be able to support our students in their applications to competitive universities, such as Oxford, Cambridge, or top US universities like the Ivy League universities.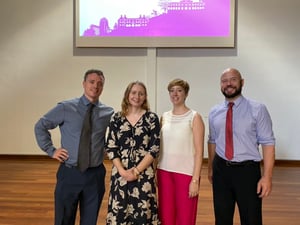 In Term 1 of Year 12, interested students attend a specialist session regarding applying to Oxbridge, giving detailed information about the process and what they can be doing to prepare. This is followed up in Term 2 by a series of tasks aimed to extend the students' thinking and practice keys skills of communication and critical thinking; vital for the interview process. In Term 3, to further support our students in their applications to Oxford and Cambridge, we engage specialist tutors in the Humanities and STEM and also have partnered with an external provider called Oxford Tutors.
Oxford Tutors was founded by a former Head of Department and Housemaster from St. Edward's in Oxford, and is run by Oxbridge graduates, experienced teachers, and an ex-Oxford University Admissions Officer. They design and offer bespoke programmes with the schools that they work with, and provide personalised support to each student in the programme.
At Alice Smith School, Oxford Tutors enrich our existing Oxbridge support by offering mock interviews in Term 3 of Year 12 - this is a significant and critical part of an Oxbridge application. The mock interviews are conducted by specialist Oxbridge tutors and last for 45 minutes: 30 minutes of interview questions, followed by 15 minutes of verbal feedback and suggestions for improvement for the students.

Following the interview, the student and the Higher Education team receive a detailed mock interview report, where they can assess the content of the interview, the student's critical thinking, and analytical skills, as well as making sure the student is aware of exactly where can further improve their interview skills. This is followed up with a second mock interview before the return to school in Year 13.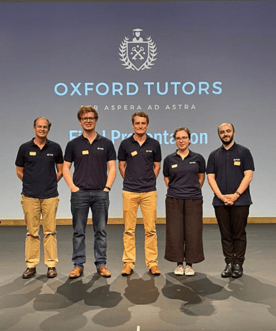 In Term 1 of Year 13, Oxford Tutors also offer an additional Oxbridge Programme, where students have the opportunity to explore their chosen subject with an expert tutor whilst developing their communication and critical thinking skills. We highly recommend students take up this opportunity to fully prepare themselves for an Oxbridge application.

These intensive sessions replicate Oxbridge's method of teaching and help students to solidify their confidence in discussing and talking about their subject in an academic setting. Tutors will stretch and extend students' knowledge, helping to bridge the gap between secondary school and undergraduate study. The tutorials will also include advanced academic content, with a focus on technical language, writing skills, and critical thinking.

Similar to the interviews, students (and the Higher Education team) will get detailed feedback from the tutor about the student's performance in these one-on-one tutorials, which will help them in moving forward with their applications. Students can contact Oxford Tutors to find out more about this additional support.

You can find out more about 'Applying to Cambridge' and our Higher Education Counselling team's support on the KLASS Blog.