At Alice Smith School, we strive to support our students in their higher education aspirations. While the majority of our graduates will be applying to and attending UK universities, the number of students applying to the US has steadily increased, partly based on some excellent placements over the past few years.
To ensure that our students are able to produce a strong and competitive application, both to top UK or US universities, we engaged an external provider, Patrick Helson, in providing that additional personalised support.
Patrick graduated with his Bachelor's and Master's Degrees in Law from the University of Cambridge, and he also has a Master's in Economics from Imperial College London. Alongside these, he also has a Master's degree in Education from the Open University with a particular emphasis on online and distance learning. He has been running his company, Swordbridge Sdn. Bhd., based here in KL for a number of years and has massive experience working with international school students in Malaysia.
We engage Patrick and Swordbridge on two separate occasions - to offer personalised and additional support to students applying for top law or humanities courses at universities and to offer SAT/ACT workshops and classes for our US-bound students.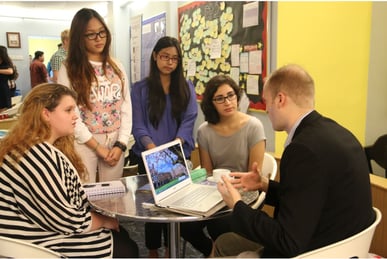 Applicants to humanities courses at Oxford or Cambridge and those needing to take the LNAT (Law National Aptitude Test) are tested in a way that can stretch them beyond the requirements of the A-Level curriculum. The LNAT helps universities assess students' aptitude for the skills required to study law, and is a requirement for top UK universities such as the London School of Economics (LSE), University of Glasgow, University of Bristol, Durham University, University of Oxford, University College London (UCL), and the University of Nottingham.
Patrick's online support provides a unique opportunity for students to access high-quality study material, examination questions, and solutions at any time. Throughout this additional test preparation class, not only will students get access to materials and assignments via a Google Classroom that is monitored and reviewed by the Higher Education team, but there will also be weekly sessions where students will receive support in planning their Oxbridge essays, work on their critical thinking skills, improve their interview skills, and get feedback on their assigned essay assignments.
Patrick and Swordbridge also offer SAT & ACT diagnostic tests and tutoring for those who may require additional support in preparing for these entrance examinations to top US universities. Depending on the students' scores on the diagnostic tests, they have different workshops catering to students' needs (longer workshops or shorter, intensive programs).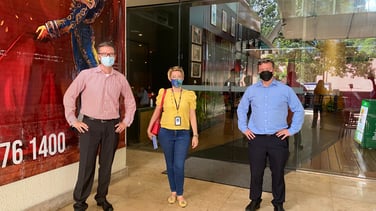 "Swordbridge undoubtedly helped in my preparation for the SAT. I learned many time-saving techniques, reading shortcuts, and arithmetic tips that helped me considerably and we did many practice test simulations to get accustomed to the pressure of the real thing. We were given a solid foundation on every topic in each section while still being able to cover everything in depth." - Year 13 student, KLASS of 2022
"I was initially quite overwhelmed by the sheer amount of resources available for SAT prep, from online quizzes to practice tests. However, with the help of Mr. Helson over at Swordbridge, I was able to understand how to approach my SAT prep and structure my revision. Mr. Helson helped me identify patterns in my work, referred me to useful literature, and gave me some great top tips. Swordbridge was a great resource and helped me achieve a score I'm proud of!" - Year 13 student, KLASS of 2022.
Interested students can reach out to Patrick for a free 15-minute consultation directly via his company, or via email at patrickghelson@gmail.com. You can also find out more about our Higher Education Counselling team's support on the KLASS Blog.