Art at Alice Smith School, or KLASS, welcomes those to a place where ideas are king and curiosity reigns……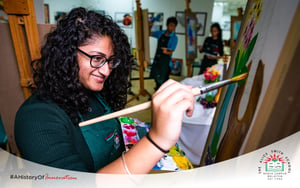 At KLASS the Visual Arts and Photography experience provides students with an excellent opportunity to enhance creative thinking and develop a personal portfolio. The visual experience provides a student with transferable skills in problem-solving, risk-taking, confidence, communication, collaboration and interaction as well as embedding the language and understanding through the creative journey of curiosity, independent thinking, creating, applying, analyzing and evaluating. Equipped with these skills a creative background and personal portfolio is what makes the difference between a good student and an outstanding student.
'Art shows us what is to be human', John Ruskin
The KLASS Art drivers for innovation encapsulate the soul, heart, purpose and challenge of exploring:
The sources of creativity are the elements required for the purpose of a creative act.
Nurturing a student's talent, harnessing their energy and opening their eyes to new methods and approaches with the practice of visual communication.
Developing and building creative talent, which is the set of skills whereby we imagine new things and make them happen. Curiosity and developing ideas to share with others is a fundamental driver in the innovation and inevitable impact of visual communication.
Art educators at KLASS feel all good ideas come from individuals and we are all more creative when we do something we like so we strive to connect students with their passion and provide a journey they will enjoy and a destination they are proud all the while keeping them challenged and curious.
Art educators and students have shared targets and goals to encapsulate and drive the sources of creativity.
The systems most appropriate for Art to be innovative are defined by a combination of working factors – ideas, freedom, engagement, humour, risk-taking and these are the guiding principles which embody the hallmarks of an outstanding visual communication experience at KLASS.
Art encourages both success and failure in order to fully realise and develop an idea to share with others.
Art is the universal language that has no boundaries.
Art rewards success celebrates failure and punishes those who fail to take action with which to embrace an idea and share it.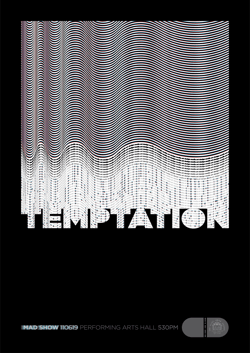 At KLASS Art we believe that there is a deep desire in all of us to make pictures; art is connected to life, when you are doing Art the centre of doing art is in yourself.
Creativity is critical thinking, and without it how can you explore and investigate and ask harder questions and art opens up all those possibilities to allow you to think beyond what we already know.
Art teaches you to embrace the world around you and is the oxygen that allows all the other curriculum subjects to breathe.
You can explore the creativity of our Key Stage 4 and 5 students' work in the guide that accompanied the 2019 end of year show. View the guide here or click on the image.