As we approach the end of a very challenging school year, I have been reflecting on my experiences as Primary Principal at Alice Smith. One aspect of our school has continually demonstrated its strength and importance; our community. I believe it is our community that has played a significant role in supporting us all through this testing year.
Here at JB we have strived to ensure that face to face experiences are replicated virtually as much as possible so that students' learning experiences continue but also their sense of connection remains strong. This began earlier this year when we moved to a virtual ECA programme. We currently have 65 virtual clubs running with over 500 students participating!
This term we are providing our students with a whole range of opportunities beyond the virtual classroom to connect with others and learn. We have virtual sports days. We have ongoing year group 'Musical Moments' events. Our Year 6 students are working on a virtual Y6 production and will also be participating in virtual transition events as well as the conclusion to their wonderful Challenge Award. I am also very happy to see so many students from Years 3, 4 and 5 achieving their Bronze, Silver and Gold Awards. Our second virtual disco was again a huge success last week with so many families in attendance and having fun.
Our weekly assemblies are simply incredible. Attendance at these assemblies has consistently remained very high. Students are very engaged by the content and the emphasis on using character strengths has greatly supported our students' wellbeing. These provide a weekly sense of community connection for our students.
Another great example of connection and community is within the relationships maintained by our wonderful teachers with their students. Our teachers have continued to support our students' learning and wellbeing through their daily interactions on zoom.
This week we had a virtual farewell to leaving families and students. Again a fantastic way to connect with each other and say goodbye. It was very emotional as students and families expressed how much they will miss Alice Smith as they go to pastures new.
A community quote I found recently stated that the greatness of a community is most accurately measured by the compassionate actions of its members. Frequently I am inspired by so many acts of kindness and compassion by members of our community. Last week I was made aware of a Y4 student who created a screencastify video to assist a classmate who was having IT difficulties. In last Friday's assembly, we heard stories of a number of children who were raising money for various charities. Recently our Alice Smith Foundation announced that we had met our target of raising funds to provide food provisions for 25 families living in poverty with enough food sustenance for 13 months.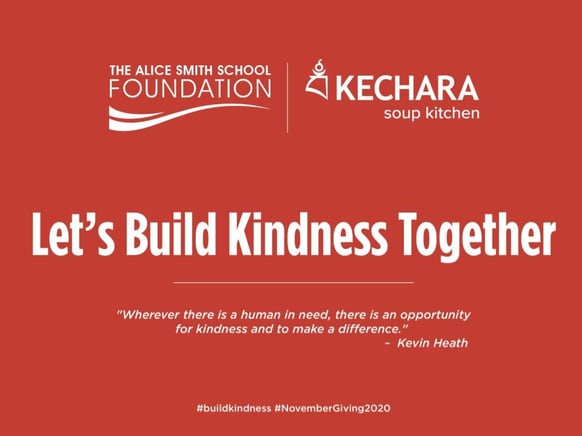 The willingness of so many members of our community to help others in need, in spite of facing their own challenges, demonstrates the incredible sense of service that exists at our school.
It really is a privilege to be part of this truly amazing Alice Smith community.
Alan McCarthy
Primary Principal