On 11 March 2020, our U18 Boys Badminton team flicked, cleared and pivoted their way through the seasonal AIMS Tournament, held at MKIS, blissfully unaware the event would be the last competitive fixture for over 2 years! Fittingly, our eagerly anticipated return to sport begins with a friendly Badminton tournament at the Secondary campus.
On Wednesday 8 June we welcome Nexus School to KLASS to participate in a 2 team tournament as a sociable and friendly return to competition.
We are looking forward to kicking off 10 days of KLASS Lions fixtures and events against neighbouring schools and it will be wonderful to welcome visiting teams, and our parent community, back to EP for school sport.
Predictably there is a lot of excitement, and also some nervousness, amongst our students.
We know they will be superb ambassadors for our school as they get to grips with competing whilst showing the KLASS values in action - Respect, Integrity, Connectedness, Kindness and Resilience.
Students attending the relevant ECAs have been and will continue to be kept up to date with the events. Here's an overview for your information: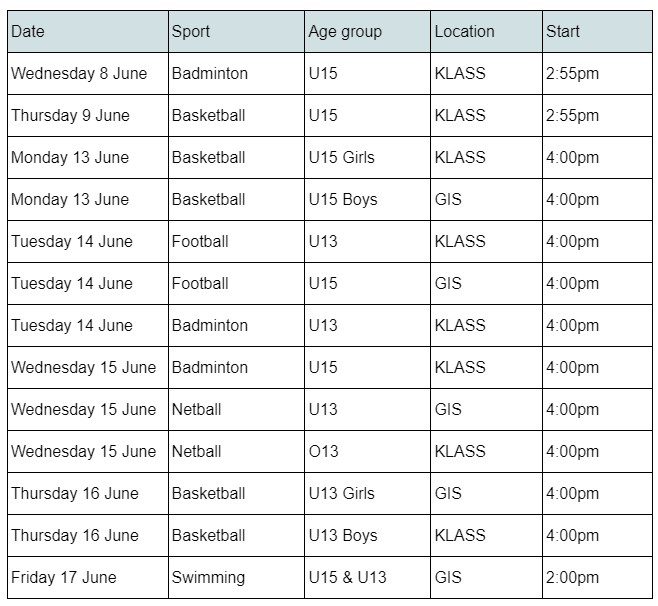 We look forward to seeing lots of parents on site sharing their appreciation for the efforts of all our KLASS Lions athletes. Please remember to wear your Parent ID.
Thanks and good luck to all our athletes,
Lewis Keens
Director of Sport