We have just completed the most amazing week of PE and Sport activities at our JB campus. This began last Saturday with our Primary School Biathlon. Around 175 students from Years 2-6 competed in a swim/run event with three different distances to choose from. The effort, resilience and sheer determination on show from the children was so impressive. Our parents attended in great numbers and the support they gave to the students was amazing. This created the most incredible atmosphere across the campus with students given huge cheers of support and encouragement as they pushed themselves to complete their challenge.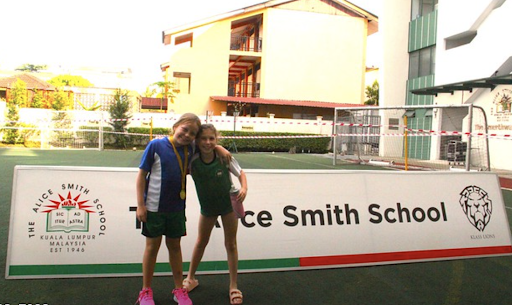 Following this we have had a range of sports events across the week in every year group. We had Sports Days for Preschool, Reception as well as Years 1, 2 and 3. Students worked through various activity stations involving relay races, teamwork, tag races, throwing and retrieving and obstacle courses. Through the variety of activities, students demonstrated the skills they had learned over the course of the year. Again having so many parents attend was wonderful as they really created a special atmosphere which enthused and excited the children.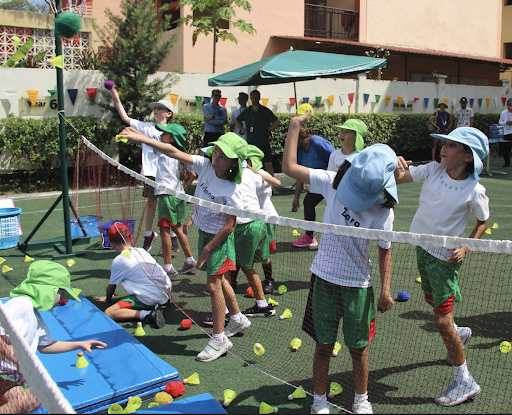 Additionally this week our Year 4, 5 and 6 students have had adventure days at EP, our Secondary Campus. The focus of these days was mainly teambuilding where students worked together across their year group in house teams to collaborate with each other within a variety of activities involving problem-solving, orienteering and kayaking.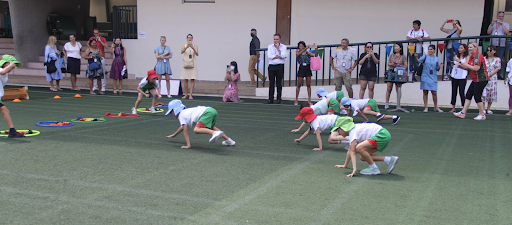 These experiences have allowed our community to reconnect in so many ways. Our students were given opportunities to work with different children outside of their immediate class. They could challenge themselves in a wide range of situations whilst building a sense of camaraderie with peers. Importantly it has also allowed our wonderful and supportive parent body to be welcomed back on campus to contribute to the feeling of togetherness and community as we shared in the sense of achievement and happiness felt by the students.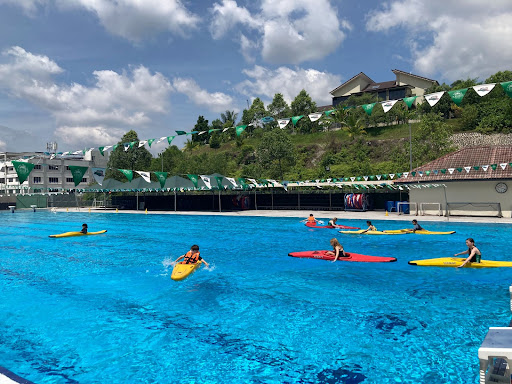 We are all very appreciative of our PE and Swim Teams for organising and running these events with such success.

Alan McCarthy
Primary Principal