As we conclude the second week of our new school year, it is wonderful to see and hear of the opportunities and experiences our students are enjoying and preparing for. In this week's KLASS Blog, our ECA Coordinator and House Leader, Danny Hodnett, is excited to share two such enrichment opportunities with you: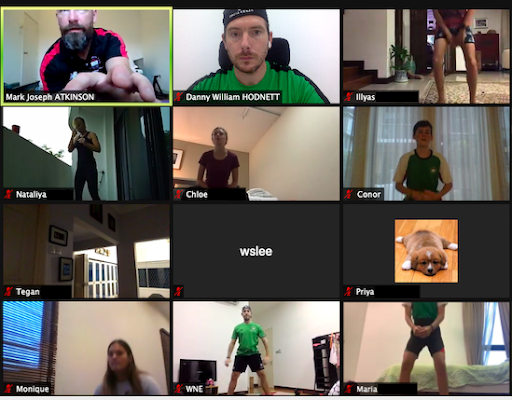 With every new start to a school year, Alice Smith never fails to ooze enthusiasm and excitement. With that in mind, the EP enrichment programme has kicked off with a bang as we prepare to welcome the start of our ECA programme. The Term 1 calendar sees over 40 different ECA options for students to choose from. Spanning many different categories, there is something for everyone's interest. Some notable inclusions are:
The introduction of the student-led KLASS Law Society - a special thank you to Year 13 student, Patricia, for creating this wonderful opportunity.
The expansion of our Service Learning ECAs - as we prepare for the start of our 75th anniversary celebrations, our Head of Service Learning, Miss Richardson, has created a host of opportunities to enhance your awareness of sustainability and our commitment to the community.
The flourishing CE Arts programme excels again in providing a diverse range of creative options, as well as entering Alice Smith in the

FOBISIA Dance Festival. For more details on this, please speak to Ms Sullivan.
Some of our returning favourites: This week in History, MUN, KLASS Meds and DofE (International Award) also return to inspire students for another term.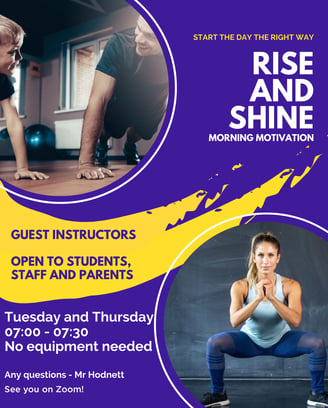 We hope you are as excited as we are to get back into ECAs, with the breadth of opportunity, there is something for everyone. Please log in to
Schools Buddy
to see what is on off
er.
We have also begun this year with the return of the popular Rise and Shine Morning Motivation. As we continue with distance learning, Rise and Shine aims to support students, parents and teachers in starting the day the right way by taking part in some fun-filled exercise. Classes range from HIIT and Interval workouts to stretching, yoga and mobility sessions aimed at counteracting long periods of time sitting in a chair. All classes have a 'guest trainer' and run every Tuesday and Thursday from 07:00 until 07:30. Come along and start the day the right way!
Wishing you all a wonderful weekend,
Dr. Maria Osowiecki
Principal - Secondary Campus