We always encourage our students to learn about important events in history and this week we have dedicated time and focus to the incredible reign of Her Majesty, Queen Elizabeth of the United Kingdom.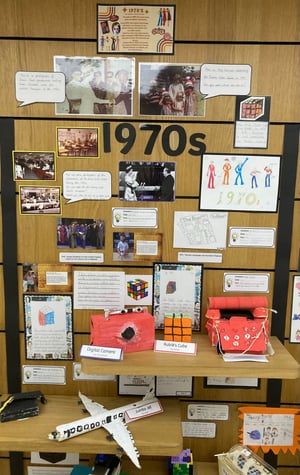 Several events have taken place across the week and today this historic occasion. These have included the most brilliant timeline display dating back to the date of her ascension and coronation as Queen in 1952. A number of our students, including many of our Year 2's, have created replicas from junk of inventions made at key times during Queen Elizabeth's life as Queen including: the jumbo jet, the first satellite, the push button telephone and the personal computer. Other students have researched key changes in fashion, toys and music, while our Year 5s looked at the changes that have taken place in Malaysia over the last 70 years.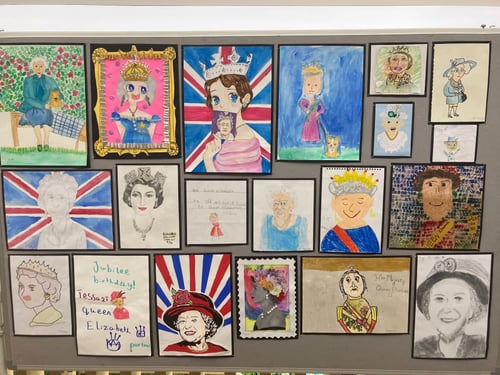 One of the major highlights has been the portrait competition. Everyone has been amazed by the creativity and talent shown by so many student entries as well as the variety of interpretations of the Queen illustrated by the students.
This morning we were very honoured to be visited by Harvey and Elspeth Woods from the British High Commission to mark this celebration as they joined members of our Student Council and staff in planting a number of palm trees to mark this important day in history.
Alan McCarthy
Primary Principal