Diversity is a major strength of our school community and can be seen in so many different ways. One of these is the range of languages spoken by parents, students and staff. At JB we feel fortunate to have so many multilingual members of our community and in particular our aim is to nurture our multilingual students.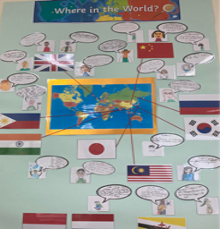 Hamish Chalmers, a leading researcher in the field of language learning in linguistically diverse schools, defines a multilingual learner as a learner who is already proficient in more than one language or who is learning one or more languages in addition to their first language.

Professor Patsy Lightbrown, a leading educator in the field of language acquisition, states that '..the most valuable learning tool a children have is the language they already know."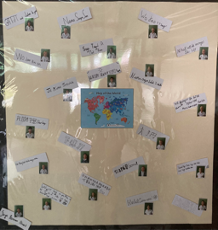 This opinion is supported by decades of research and by a large number of leading educators in the field of language learning. Beliefs persisted for some time that a child's first language, if used alongside a second language, would confuse or hinder their learning of the second language. There is now widespread agreement amongst researchers that first and second languages do not actually interfere with one another but instead are mutually supportive. Using and developing a child's first language is a strong predictor of success for learning a second language and most importantly nurtures wellbeing and strengthens identity.
At Alice Smith we adopt a strength-based approach to teaching multilingual learners. We believe that students' first languages and cultures are a huge asset and will play a vital role in their learning and future success. Teachers began this school year by engaging in discussions with their students around the languages they spoke and the countries they have lived in and are from. Each class then created a display showcasing and celebrating their different languages and cultures. Students often chose to write this in their home language. The activity may seem quite simple but it sends a strong message to all our students that their culture and languages are welcome and appreciated in our school.

Recently we have also begun to consider other ways in which we can not only utilise childrens' first language but ensure we are inclusive and visible in its use. We have a new and developing student leader role of language leader which is aimed at supporting students who are within the early stages of learning English to settle and feel comfortable. Additionally we have begun to translate our character strengths into various languages other than English.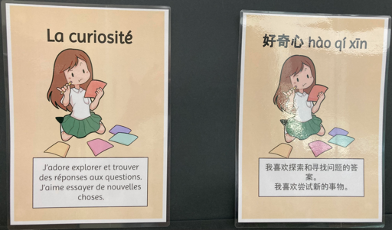 Our goal is to build upon these practices so that all our students feel valued and that special sense of belonging at Alice Smith continues to strengthen.

If you would like to learn more about research and developments within this area please read here.
Best wishes,
Alan McCarthy
Primary Principal